SEC Files Emergency Action to Freeze Binance.US Assets: Are Customer Funds Safe?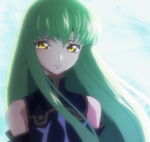 Amidst a wave of regulatory scrutiny and charges against prominent cryptocurrency exchanges, the Securities and Exchange Commission (SEC) made a startling move, filing an emergency motion to freeze the assets of Binance.US and repatriate customer funds, igniting fears and uncertainty among traders and investors alike.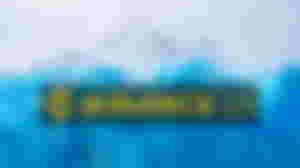 On June 6th, the Securities and Exchange Commission announced, via press release, their filing of an emergency motion to freeze the assets of Binance.US.
The SEC claims they have filed this motion "to ensure that Binance.US customers' assets are protected and remain in the United States through the resolution of the SEC's pending litigation of this matter".
This emergency motion comes only days after the SEC filed charges against Binance with a variety of securities violations.
Not only is the motion seeking to freeze assets, but it is also seeking to repatriate all assets belonging to Binance.US customers back to the United States, which might include converting the assets into U.S. currency.
The filing seeks emergency relief against Binance Holdings Limited, BAM Trading Services Inc., BAM Management US Holdings, Inc., and Changpeng Zhao, the founder of Binance.
Here is a direct link to the Emergency Motion filed by the SEC:
https://storage.courtlistener.com/recap/gov.uscourts.dcd.256060/gov.uscourts.dcd.256060.4.0_1.pdf
"The SEC respectfully submits that this relief is necessary on an expedited basis to ensure the safety of customer assets and prevent the dissipation of available assets for any judgment, given the Defendants' years of violative conduct, disregard of the laws of the United States, evasion of regulatory oversight, and open questions about various financial transfers and the custody and control of Customer Assets — including by Defendants who claim they are not subject to the Court's jurisdiction."
- U.S. Securities and Exchange Commission
This news is quite startling to see as it could lead to customers losing control over the assets they have on the Binance.US platform.
I had thought Binance to be one of the last bastions of relatively safe cryptocurrency exchanges, but the recent charges against both Binance and Coinbase show that no one is safe.
To be on the cautious side, I moved what small amount of cryptocurrency I had on Binance.US off of the platform and to my Exodus wallet.
At the moment, I am not too sure which exchanges I will be using to purchase my cryptocurrency from here on out.
---
What are your thoughts on this news?
Will you be keeping your assets in Binance, or withdrawing them from the platform?
Which alternative crypto exchanges/platforms would you advise moving to?
---
Check out my Socials: https://linktr.ee/zerorequiem0x
See ya!
:)