Paxful Refunds All Users Affected by Celsius Bankruptcy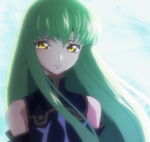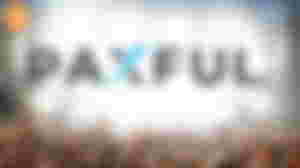 On March 29th, Ray Youssef, the Founder and CEO of Paxful, announced that the peer-to-peer Bitcoin marketplace will be refunding all of their customers affected by the collapse of Celsius.
The two crypto companies had a business partnership that allowed Paxful users to earn a yield on their Bitcoin through Celsius Earn.
After the collapse and subsequent bankruptcy of Celsius, customers who had assets earning yields were unable to withdrawal as they were locked up in Celsius.
The customers of Paxful Earn are unable to access their funds after the bankruptcy courts decided that the Earn accounts belonged to Celsius and not the each individual customer.
"Bitcoin is a tool for wealth preservation, and for many, this was money they depended on for their future. Earning your trust is an absolute honor and it's a responsibility that I take very seriously.
I'm happy to announce that I've personally taken action and will be refunding all affected Paxful users — your Celsius funds will be available in your Paxful wallet later this week."
- Ray Youssef, Founder and CEO of Paxful
The announcement by Youssef states that affected Paxful customers can expect their assets to be refunded to their wallet "later this week".
There was no other statements regarding when the refunds will process, but users should expect it by the end of this weekend.
Paxful users are expectedly in a great mood as they have gone from a place of uncertainty, for almost a year, to getting all their assets back with the snap of a finger.
Here is the Tweet from Founder and CEO Ray Youssef sharing the awesome news:
https://twitter.com/raypaxful/status/1641105827892264960?ref_src=twsrc%5Etfw%7Ctwcamp%5Etweetembed%7Ctwterm%5E1641105827892264960%7Ctwgr%5Ebcb41c926d85a5ffa2714f87e0c2c1cae01a8012%7Ctwcon%5Es1_&ref_url=https%3A%2F%2Fwww.publish0x.com%2Fembed%2Ftwitter%2Ftweet%3Fid%3D1641105827892264960
"I'm truly sorry for what you've gone through. Bitcoin is building a better financial system for the 100% — but in order to rebuild this, we all need to hold ourselves to a higher standard. That means offering transparency and putting users above financial gain — always."
- Ray Youssef, Founder and CEO of Paxful
This type of news is simply amazing to see and it brings me hope that there are good outcomes for those that keep the faith.
It also cannot be overstated how respectable and generous this move is by the Paxful Founder/CEO Ray Youssef.
Some may still complain that this should have been done many months ago, but the fact of the matter is that he is stepping up now and putting his money where his mouth is. This is more than you can say about most other crypto exchanges or companies.
At the end of the day I think we can all agree that this is a positive outcome to a really poor situation and we should applaud good behavior when we see it.
I, for one, wholeheartedly applaud Ray Youssef for this generous action, and I would love to see this perpetuated throughout the crypto industry.
What are your thoughts on this news?
Are you a customer of Paxful? If so, how do you feel about getting 100% refund after all this time?
Do you think this will start a trend of crypto companies refunding affected customers?
See ya!
:)