New York Overhauls Crypto Regulations: Bitcoin Cash, Litecoin, and XRP Removed from 'Greenlist'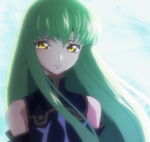 In a significant development for the cryptocurrency landscape, the New York State Department of Financial Services (NYDFS) has unveiled a substantial update to its cryptocurrency guidance. Spearheaded by Superintendent Adrienne Harris, this update introduces enhanced standards and processes for coin listings and delistings on crypto platforms, marking the first major overhaul of New York state's cryptocurrency regulations in years.
The proposed changes emphasize greater clarity on which coins can be self-certified by companies, underlining the importance of adherence to a comprehensive coin listing and delisting policies. The crypto industry now awaits the finalization of this guidance after the public comment phase, with crypto firms required to align with the new framework by early 2024.
This article dives into the details of these changes, the impact on existing non-Greenlisted coins, and the evolving crypto landscape within the state.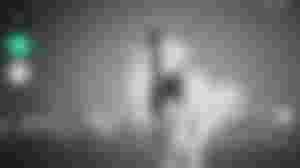 On September 18th, the New York State Department of Financial Services (NYDFS) announced an update to the state's cryptocurrency guidance. 
The proposed guidance, submitted by Superintendent Adrienne Harris of the NYDFS, focuses on new processes and higher standards for coin listings and delistings on crypto platforms. 
"Since joining DFS, I have made it a priority to ensure the Department's regulatory and operational capabilities keep pace with industry developments to protect consumers and markets. In less than two years, we've built our team to over sixty experienced professionals, created and enhanced consumer and industry safeguards, and engaged with policymakers around the world – including with the U.S. Congress to help ensure there is a federal prudential regulator to supervise the industry." 

- Adrienne Harris, Superintendent of the NYDFS
This is the first major update to New York state's cryptocurrency guidance since 2020. 
Previous guidance was less strict on their requirements for coin listings, and almost encouraged companies to self-certify coins. Whereas, the newly proposed guidance is much clearer on which coins cannot be self-certified by companies. 
With the proposed guidance, in order for a company to self-certify and list new coins, they must submit a "coin-listing policy and accompanying coin-delisting policy that complies with the final Guidance".
The New York State Department of Financial Services states that crypto firms currently offering non-Greenlisted coins do not immediately need to delist them.
However, NYDFS also states they reserve the right to require any crypto firm to delist or "limit New Yorkers' access" to any cryptocurrencies that are not Greenlisted. 
NYDFS also confirms the department will be reaching out to all crypto firms to ensure each has an "approved coin-delisting policy".
Here is the updated list of Greenlisted Coins: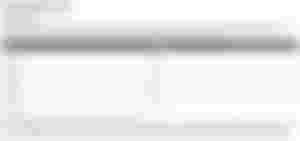 The updated list now only shows Bitcoin, Ethereum, and 6 stablecoins. 
Based off the updated list, 7 coins have been delisted from the NYDFS guidance, which include:
Basic Attention Token (BAT)

Binance USD (BUSD)

Bitcoin Cash (BCH)

Ethereum Classic (ETC)

Litecoin (LTC)

Lumens (XLM)

Ripple (XRP)
Many articles and news sites are claiming that Dogecoin (DOGE) was removed from the Greenlisted Coins, but I have found no evidence to support this in my research.
The most recent list of Greenlisted Coins, prior to the newly proposed guidance, was from October 2021 and it did not list DOGE.
Therefore, I cannot confirm if DOGE was previously a Greenlisted coin that was subsequently removed, as is being reported.
http://web.archive.org/web/20220114194434/https://www.dfs.ny.gov/apps_and_licensing/virtual_currency_businesses/Greenlist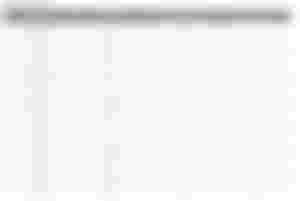 This guidance is not yet official and is currently in the public comment phase. The comment period is open until October 20th, 2023. 
Comments must be submitted to innovation@dfs.ny.gov, using the subject line: "Proposed Coin-Listing Policy Framework".
Please note that comments may be subject to public inspection and should not include any sensitive or confidential information.
Following the closure of the comment period on October 20th, the NYDFS will issue its final Guidance on the Listing of Virtual Currencies. 
All crypto firms that list any coins must meet with the New York State Department of Financial Services, to present their "draft coin-delisting policy", by December 8, 2023.
Each company's "final coin-delisting policies" must be submitted to NYDFS for approval by January 31, 2024.
---
Is New York too strict with these new regulations and the delisting of most crypto?
Will this cause an exodus of the remaining crypto companies doing business in New York?
What are your thoughts on this news?
Join the conversation below!
---