KRAFTON, the Team Behind PUBG, to Launch New Metaverse Platform with NFT-Based Game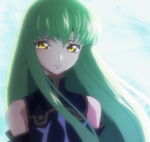 On April 19th, KRAFTON, the creators of the widely popular game PUBG: Battlegrounds, have announced a joint venture with augmented reality firm, Naver Z, to "create a new metaverse platform under the title Migaloo".
Based out of South Korea, KRAFTON was founded in 2007 and describes itself as a "collective of independent game development studios bound by a passion for creating innovative and engaging entertainment experiences for gamers worldwide".
KRAFTON consists of various gaming studios including: PUBG STUDIOS, Bluehole Studio, RisingWings, Striking Distance Studios, Dreamotion, Unknown Worlds, 5minlab, Neon Giant and KRAFTON Montréal Studio.
Not much information was shared about KRAFTON's upcoming game, "Migaloo", but what we do know is there will be a create-to-earn (C2E) system that will allow players to create in-game NFTs that can be sold and traded to other users.
KRAFTON did share that Migaloo will launch "later this year", but did not give any specific details about the release date.
"The companies have invested roughly $36.8 million USD to develop the platform, which features a Create-to-Earn (C2E) system that allows content creators to build works in the metaverse that users can purchase and own using NFTs and blockchain technology. The joint venture will be based in North America, with the name to be shared once a local corporate entity has been established.
The joint venture will combine KRAFTON's experience in developing popular games with NAVER Z's expertise in operating metaverse social networks. KRAFTON will develop sandbox tools and blockchain systems for creators, while NAVER Z will focus on service planning and partnership acquisition. The platform is set to launch later this year, and it promises to be a new metaverse platform that incentivizes creators and offers transparency in transactions and settlements."
- Statement from KRAFTON Press Release
Just yesterday I wrote about Square Enix announcing their strategic partnership with Elixir games to push into web3 and blockchain gaming.
Square Enix has a NFT-based game in the works, SYMBIOGENESIS, and with KRAFTON announcing their metaverse and NFT-based game, Migaloo, we now have two blockchain games being developed by major Asian gaming studios.
Interestingly, in my opinion I have seen a general pushback towards blockchain gaming and NFT-based games from the United States gamers.
This negative sentiment towards blockchain gaming in the United States, has lead to little innovation or development from major gaming companies.
In contrast, it appears to me that Asian gamers are more receptive towards NFT-based games, as we see major Asian gaming companies developing games for blockchain and investing heavily into web3.
These actions lead me to believe that the Asian gaming companies clearly see the blockchain gaming market as an edge to their United States and Western competitors.
It will be interesting to keep an eye on this to see if the wider gaming industry will follow the lead of the Asian gaming companies into the world of blockchain gaming.
---
What are your thoughts on this news?
Have you ever played PUBG: Battlegrounds before?
Are we seeing the beginning of a huge industry shift for gaming?
Will USA gaming companies follow Asia?
---
See ya!
:)