Is this the End of Read.Cash?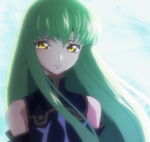 TheRandomRewarder has given their last tip. 
The notifications you loved to see on read.cash will no longer pop up.
In the early morning of December 20th, TheRandomRewarder made a post announcing they made their last tip ever.
Is this a sign of the end?
"I have just given my last tip. read.cash project has been created with a mission to popularize Bitcoin Cash. Unfortunately, it has failed to deliver on that promise."

- TheRandomRewarder
TheRandomRewarder is officially throwing in the towel and stating that read.cash has failed in popularizing Bitcoin Cash (BCH). 
The post attributes this mainly to the rise of AI. 
It seems there are programs that can automatically write/post articles and game the tipping system of read.cash. 
People appear to be farming tips by writing AI generated articles and flooding the market. 
If this is truly the case, then it is a shame that a cool tipping system is getting shutdown.
TheRandomRewarder last words were: "Times have changed. Let's move on with the times."
Does this mean move on from read.cash?
Whatever happens in the future, all I know is that I will certainly miss those tips from TheRandomRewarder!
read.cash has been an enjoyable experience for me since I found it in 2021. 
Do you think read.cash is okay?
Are they any other alternatives to read.cash?
See ya!
:)