Crypto Laws Are Clear and Most Crypto Are Securities, Says SEC Chair Gary Gensler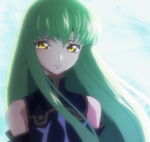 Hey Peeps!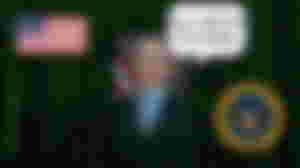 On March 29th, the Chair of the U.S. Securities Exchange Commission, Gary Gensler, testified at a budget hearing for the House Appropriations Subcommittee on Financial Services and General Government.
When Gensler was asked, by Congressman Sanford Bishop, if the SEC planned on issuing clarification regarding digital assets, he responded that "the regulations actually already exist, sir, they are called the securities regulation".
Essentially what Gary Gensler is saying is that there is no need to provide any clarification on cryptocurrency regulations as he believes they are already clear enough. 
The SEC Chief then went on to state that the cryptocurrency industry is "rife with noncompliance" and that the SEC's current approach of "regulation by enforcement" must continue.
"We've seen the Wild West of the crypto markets, rife with noncompliance, where investors have put hard-earned assets at risk in a highly speculative asset class. Such growth and rapid change also means more possibility for wrongdoing."

- Gary Gensler, Chair of the SEC
Here is the Livestream of Gary Gensler's testimony to the House Subcommittee:
Zero width embed
"Crypto tokens, without prejudging any one of them, you could look at nearly, most of them, and you could find a group of entrepreneurs with a Twitter site, with a website, with individuals, and I can bet that most of you are not visited by decentralized, non-existent management.

Frankly, of the ten or twelve thousand tokens, there are very few that don't have a group of entrepreneurs in the middle that the public is counting on. Those are securities under the securities law."

- Gary Gensler, Chair of the SEC
Gensler also went on to claim that all but a select few cryptocurrencies are actually decentralized and the rest would be classified as securities. 
I think it is about time we listen to what the head of the SEC is actually saying and take him for his word. 
This means that the SEC is clearly waging war on all cryptocurrencies and companies they deem to be securities or selling those securities. 
Clearly the SEC is not playing around as they have been extremely busy building cases against the largest crypto companies in the world, like Coinbase, Binance, and Gemini. 
There should not be any more vagueness or wondering about what the SEC plans on doing, and that is to punish crypto until it falls into line. 
What are your thoughts on this news?
Do you agree with the SEC Chair and believe that enforcement is needed because of noncompliance?
Do you believe most cryptocurrencies are securities?
If so, can you explain why?
See ya!
:)