Coinbase vs. the SEC: A Look at the Battle for Crypto Regulation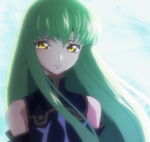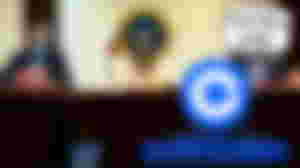 On April 27th, Coinbase announced, via blog post, they have responded to a Wells Notice, from the U.S. Securities and Exchange Commission, and asked the SEC "to decline to bring an enforcement action against Coinbase".
A Wells Notice is a formal letter, from regulators, notifying the recipient of impending charges or enforcement actions.
The crux of Coinbase's argument is that if they were an unregistered securities exchange, like the SEC implies, then the company would never have been approved to register as a publicly traded company on NASDAQ, an American stock exchange.
If the SEC truly believes that Coinbase violates securities law, then it's own bylaws would have required the SEC to step in and prevent the public registration.
This argument cuts deep into the SEC's potential case against Coinbase, and personally I find it quite compelling.
Since no new crypto laws or regulations have been implemented since Coinbase's registration in 2021, there would be no reason for the SEC to start treating Coinbase's operations any differently.
Here is a direct link to Coinbase's response to the SEC's Wells Notice: https://assets.ctfassets.net/c5bd0wqjc7v0/2pW56ln6rPJ7koLHlu2L8G/5041e0166c408698b621fde543539d76/2023-04-19_Coinbase_Wells_Submission.pdf
"The Commission should exercise its discretion to decline to pursue enforcement action against Coinbase for reasons more fundamental than potentially losing the case: If the Commission brings this case, it will do substantial unnecessary harm to the public, and the Commission itself will face significant programmatic risks.
An enforcement action against Coinbase would send a message to market participants and to the public that there is existential risk to being proactively transparent with this Commission. The story that will be told is one of a company that, in trying to bring new products and beneficial innovation to U.S. markets, consistently tried to gain clarity on and comply with the law, including by voluntarily providing the Commission with extensive information about its business, only to have that information used against it in a mystifying effort to extinguish major portions of its business."
- Official Statement from Coinbase
Not only did Coinbase provide a written response to the Wells Notice, they also went ahead and responded with a video.
After issuing a Wells Notice, the SEC has up to 6 months to decide if a lawsuit or enforcement action will be brought against the recipient.
The fact that Coinbase has now responded to the Wells Notice, the pressure is now on the SEC to react.
Although I think the response made by Coinbase was impressive, I have a small feeling that it might serve to antagonize the SEC, as the response claims that a court case against Coinbase would be unsuccessful and the SEC would suffer reputational harm.
Presumptive claims like that, whether right or wrong, could motivate the SEC to just take the Coinbase to court for the hell of it, and it certainly will be a pain for Coinbase to fight a huge case like this.
In the end, I assume that the SEC is going to continue doing whatever they want, just like they have been, regardless of Coinbase's response.
With this strong response to the Wells Notice, and their recent lawsuit to establish regulatory clarity, Coinbase is clearly taking a stand against the U.S. Securities and Exchange Commission.
I, for one, am certainly glad that someone is stepping up and leading the charge.
We need more companies and exchanges to join Coinbase in their fight for regulatory clarity.
Only then will there be true regulation that actually could protect customers and investors.
---
What are your thoughts on this news?
Which other crypto companies are fighting back against the regulatory crackdown?
Are you okay with Coinbase being the leader of this fight for crypto regulation clarity?
---
See ya!
:)