Coinbase to Add Lightning Network Support: What It Means for Bitcoin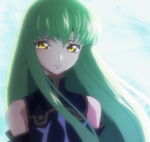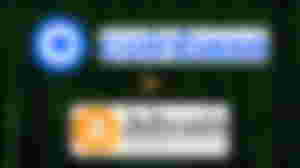 On April 8th, Coinbase CEO Brian Armstrong posted on social media that the Bitcoin Lightning Network is "great" and that the layer 2 scaling solution will be integrated into Coinbase's platform.
The post on Twitter came after he was criticized by a user for "actively ignoring the Bitcoin Lightning Network".
Despite the tweet confirming that Coinbase will eventually integrate the Bitcoin Lightning Network, there is no official word on when this integration will be complete.
I think this is an interesting development and I am quite eager to see the Bitcoin Lightning Network integrated with Coinbase.
The Lightning Network is designed to provide a scalable solution by enabling instant, low-cost transactions that do not require confirmation on the main blockchain.
With Coinbase integrating the Lightning Network, this could lead to significant developments for Bitcoin and the overall crypto ecosystem.
One such development could be an increase in user adoption due to the ease of use and low transaction fees.
It could potentially help address some of the scalability issues facing Bitcoin and to stimulate innovation in the Lightning Network space.
The integration of the Lightning Network into Coinbase could also improve the scalability of Bitcoin by increasing the transaction processing capacity of the network and making it more efficient, and thus more scalable.
One last thought is that with Coinbase adding support for the Lightning Network, we could see it become an attractive payment method for many users and this could lead to financial payment advancements in the consumer world.
If Coinbase does indeed follow through on their CEO's promise to integrate, it would become the largest cryptocurrency exchange in the world to add support for the Lightning Network.
Out of the top 5 cryptocurrency exchange in the world, only Kraken and Bitfinex have integrated Lightning Network into their platforms.
Perhaps with Coinbase moving forward with Lightning Network support, this could motivate Binance to finally join the party and integrate the Bitcoin Lightning Network as well.
Check out this GitHub file if you are curious about which crypto exchanges have Lightning Network support: https://github.com/theDavidCoen/LightningExchanges#readme

If you want to learn more about the Lightning Network, I suggest checking out this amazing breakdown by Cointelegraph:
https://cointelegraph.com/learn/what-is-the-lightning-network-in-bitcoin-and-how-does-it-work
---
What are your thoughts on this news?
Will Coinbase's integration lead to a large shift towards the Bitcoin Lightning Network?
Could we see Binance and other companies follow Coinbase in their move to integrate support for the Lightning Network?
---
Check out my Socials: https://linktr.ee/zerorequiem0x
See ya!
:)