Coinbase Takes on SEC in Landmark Lawsuit to Establish Regulatory Clarity for Digital Assets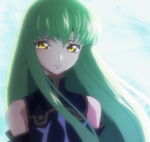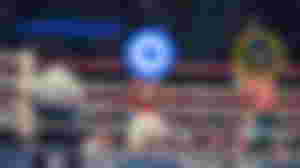 On April 24th, Coinbase announced, via blog post, that they have filed a lawsuit against the U.S. Securities and Exchange Commission, which would compel the SEC to respond to a rulemaking petition filed by Coinbase in July of 2022.
This rulemaking petition was filed almost a year ago without any answer, and it simply requested that the SEC "propose and adopt rules to govern the regulation of securities that are offered and traded via digitally native methods, including potential rules to identify which digital assets are securities".
Coinbase has reached out multiple times to the SEC for an answer, but all they received was a Wells Notice, notifying the exchange of impending charges or enforcement actions.
Coinbase's Chief Legal Officer, Paul Grewal, took to Twitter to let Coinbase customers know about the lawsuit.
Here is a direct link to the lawsuit filed by Coinbase in federal court: https://assets.ctfassets.net/c5bd0wqjc7v0/5PWsXaPsqQ61gA9wlFWKEX/d1d3a27d35687082565770589ef9a3ac/Coinbase_-_Mandamus_Petition__TO_FILE_.pdf
"Coinbase does not take any litigation lightly, especially when it relates to one of our regulators. Regulatory clarity is overdue for our industry. Yet Coinbase and other crypto companies are facing potential regulatory enforcement actions from the SEC, even though we have not been told how the SEC believes the law applies to our business. The rulemaking process is a critical step to giving the public notice about what activities they can and cannot engage in. So until the crypto industry gets that clarity, we will continue to take every step available to us to seek it, which includes today's filing. We also remain available to the SEC and all of our regulators for dialogue any time on these issues."
- Paul Grewal, Chief Legal Officer of Coinbase
As a way to drum up support for regulatory clarity, Coinbase is currently offering a free NFT mint to the crypto community.
The "Stand with Crypto" commemorative Shield NFT is "a symbol of unity for the crypto community seeking sensible crypto policy".
The NFT is free, but it will actually cost 0.000777 ETH to mint it.
According to Coinbase, all minting fees will be donated to "vetted organizations through a Crypto Advocacy Round with Gitcoin".
Please keep in mind that this is supposed to be a commemorative NFT, and Coinbase states that their is no intended value or utility to the NFT.
We have not seen too many cryptocurrency companies take the fight to the regulatory agencies, like the SEC, so I am quite keen to see what happens as a result of this course of action.
This move by Coinbase might very well motivate other cryptocurrency companies to stop playing defense and start being proactive.
---
What are your thoughts on this news?
Is this a smart move for Coinbase to sue the SEC?
What do you think this could lead to?
Did you mint the free NFT?
---
See ya!
:)