BYDFi: The All-In-One Cryptocurrency Exchange You Need to Know About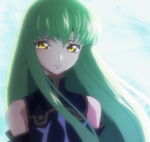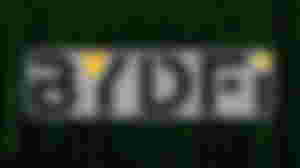 If you are looking for a new cryptocurrency exchange, or are just curious, then you have found the perfect place.
In this article I will introduce you to the crypto exchange BYDFi, which was operating as BitYard from 2020 until they rebranded earlier this year.
BYDFi stands for "BUIDL Your Dream Finance", and the company believes this slogan to be part of their core values. BYDFi believes in a future where cryptocurrency can be used to achieve the dream of each individual.
The crypto exchange is based out of Singapore, and in just over 3 years they have expanded their operations to serve over 150 countries.
BYDFi also has regulatory licenses in the United States, Europe, Australia, and Singapore.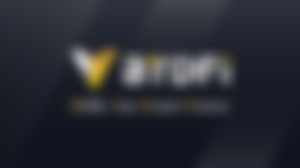 BYDFi is celebrating their 3rd Anniversary with a variety of contests and giveaways, as a way to show thanks to their community.
The "Master Trader Event" is offering a prize pool of 40,000 Tether (USDT).
BYDFi is also hosting a Writing Contest on Publish0x, and this will serve as my submission in the contest.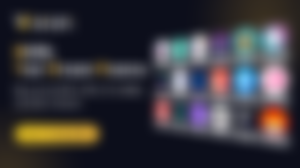 BYDFi offers more than 40 cryptocurrencies and hundreds of trading pairs for users to Buy/Sell, including BTC, ETH, and XRP.
The exchange offers fairly competitive maker/taker fees between 0.1% to 0.3%, and conversion fees between 0.1% to 0.15%. Check here for more information on BYDFi's Transaction Fees. The maker/taker fees are comparable to Binance, which offers a standard fee of 0.1%.
BYDFi does not charge Deposit fees, but there will be varying fees for Withdrawals.
Users can engage in advanced trading services like Derivatives and Leveraged Contracts.
In my opinion, the main draw of BYDFi is the robust Copy Trading feature, which allows users to automatically copy the trades of other users. You can apply to become a "Master Trader" and earn up to 8% follower profit sharing by sharing your orders.
BYDFi offers a variety of security features to keep customer accounts safe, like Phone Number and Email Verification, Google Authenticator, Anti-Phishing Code, and Wallet Whitelisting.
BYDFi offers a mobile application for both iOS and Android users.
I personally enjoy trading and checking prices on-the-go, so the mobile application is a necessary feature for me.
Before writing this article, I had to sign up for BYDFi so I could have some experience and first-hand knowledge of the platform.
In order to truly unlock all the features of BYDFi, I decided to complete the KYC Verification process, where I ran into a small issue but was able to get it resolved easily.
I started the KYC Verification process on their website, but forgot that I did not have the necessary documents to complete the process, so I backed out of the entire process and received an error message.
I reached out to the BYDFi support chat in the bottom-right of the website and let them know the situation, to which Mina was able to help reset the Verification process for me.
Afterwards, I was able to complete the KYC Verification process using the BYDFi Mobile application in about 5 minutes, and was approved a few minutes later.
Once I completed the KYC Verification process, I rushed over to the "Welcome Rewards" section and excitedly claimed my Mystery Box prize.
I opened the Mystery Box and was rewarded with 10,000 SHIB tokens, which ultimately equals about $0.11 at the time.
Just like that, I am 10000 SHIB richer and eager to start trading and earning more rewards!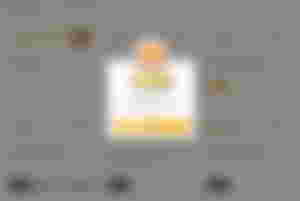 The Mystery Box is just one of many Rewards that users can earn while using the BYDFi platform.
BYDFi claims that you can earn up to $2,888 in Tether (USDT) for completing various tasks like trading, making deposits, completing KYC verification, and providing valuable feedback.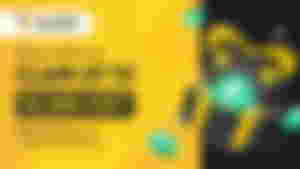 BYDFi was recently recognized as a top 10 cryptocurrency exchange by Forbes, and took to Twitter to spread the exciting news with their followers.
This is what Forbes had to say about BYDFi: "BYDFi is one of the few exchanges that complies with financial industry regulations and holds licenses in Australia, Singapore and the U.S. Users who are interested in spot trading will enjoy the low trading fees and a decent selection of popular cryptocurrencies."
Forbes highlights BYDFi's low trading fees, and the offering of cold wallet security services.
[bad iframe src]
Before I end this article, I thought I would provide some of my thoughts about ways BYDFi can improve.
One that comes to mind would be to offer some type of Staking services to customers who are holding assets on their platform, instead of just sitting there collecting dust.
Another thought would be to have more information available for those eager to learn about BYDFi and their services.
While researching for this article, I struggled many times to find exactly what I was seeking, like the exact amount of cryptocurrencies you can trade on BYDFi.
There are also complex elements to the trading services that BYDFi offers, and more educational documentation would especially be helpful for new traders looking to learn and try something new.
Bottom line, BYDFi is a well-rounded and serviceable cryptocurrency exchange that also offers the necessary trading services any investor would need, including advanced trading features like Copy Trading and Derivatives.
I would say that BYDFi is for all cryptocurrency investors, especially new investors looking for more advanced trading options.
I believe that many potential investors will be happy with the easy-to-use cryptocurrency exchange.
If you are interested in checking out what BYDFi has to offer, please consider using my referral link: https://www.bydfi.com/invite?ru=8Hgnvx
---
What are your initial thoughts on BYDFi after reading my article?
Have you signed up for BYDFi yet? If so, are you enjoying it?
What features are you looking for when deciding on a crypto exchange to use?
What is the most important factor to consider?
---
Your likes, tips, and comments will all help me out tremendously in this BYDFi Writing Contest!
Check out my Socials: https://linktr.ee/zerorequiem0x
See ya!
:)