Bittrex Faces SEC Lawsuit for Operating Unregistered Securities Exchange: What You Need to Know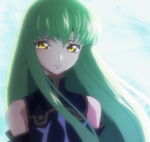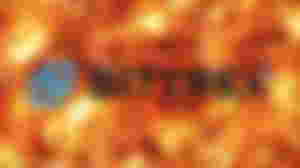 On April 17th, the U.S. Securities and Exchange Commission officially charged cryptocurrency exchange, Bittrex, and former CEO, William Shihara, with "operating an unregistered national securities exchange, broker, and clearing agency".
Bittrex's international affiliate, Bittrex Global GmbH, was also hit with a charge for "failing to register as a national securities exchange in connection with its operation of a single shared order book".
The SEC alleges that Bittrex earned $1.3 billion in revenue from transaction fees from crypto assets that were "offered and sold as securities".
Here is a direct link to the SEC's Legal Complaint against Bittrex: https://www.sec.gov/litigation/complaints/2023/comp-pr2023-78.pdf
"Today's action, yet again, makes plain that the crypto markets suffer from a lack of regulatory compliance, not a lack of regulatory clarity. As alleged in our complaint, Bittrex and issuers that it worked with knew the rules that applied to them but went to great lengths to evade them by directing issuer-applicants to 'scrub' offering materials of information indicating that certain crypto assets were securities. Further, Bittrex, as alleged, failed to register and comply with U.S. securities laws as an exchange, broker-dealer, and clearing agency. Cosmetic alterations did nothing to change the underlying economic realities of the offerings and Bittrex's conduct. Today we're holding Bittrex accountable for its non-compliance."
- Gary Gensler, SEC Chair
This lawsuit comes a few weeks after Bittrex announced they would be closing down operations in the United States due to "continual regulatory uncertainty".
After the lawsuit was made official, Bittrex made another announcement on their website and specifically urged U.S. customers to withdraw their funds as soon as possible.
All Bittrex operations in the United States will cease on April 30th, so be sure you check out the announcements and get your assets off of the exchange in a timely manner.
Please note that this does not impact non-U.S. customers using Bittrex Global.
"We are disappointed with the SEC's decision to bring an enforcement action against Bittrex as part of Chairman Gensler's larger crusade to drive cryptocurrency out of the United States. The impact of the SEC's approach of regulation by enforcement will have a chilling effect on not just cryptocurrency in the United States, but on blockchain technology and innovation in general."
- Official Statement by Bittrex
The SEC's lawsuit calls into question Bittrex's listing of some cryptocurrency tokens that "have characteristics" of securities; specifically naming OMG Network (OMG), Dash (DASH), Algorand (ALGO), Monolith (TKN), Naga (NGC), and Real Estate Protocol (IHT).
Twitter does what it does best and found a clip of Gary Gensler complimented Algorand by saying it is "a great technology, it has performance, you could create Uber on top of it".
It is certainly odd for the SEC Chair Gary Gensler to call Algorand a "great technology" and then name them in a legal complaint alluding to the project as an example of a security.
I think this is a clear example of Gensler's failure to communicate clear regulations to cryptocurrency exchanges and projects.
To Gary Gensler, one day Algorand is an amazing technology, then the next day ALGO is a security that, should not only be regulated, but probably charged with securities fraud.
We shall see what happens in time.
---
What are your thoughts on this news?
Are you, or were you, a customer of Bittrex?
Is this a clear sign that all crypto exchanges in the United States will be charged?
---
See ya!
:)