Binance.US Delisting Tron (TRX) and Spell (SPELL) Tokens: What You Need to Know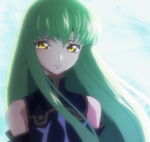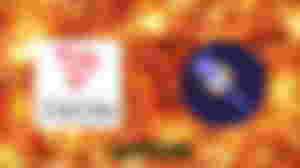 On April 11th, Binance.US announced that the Tron (TRX) and Spell (SPELL) tokens will be delisted from their exchange on April 18, 2023.
The announcement does not give us an exact reason as to why the tokens were being delisted but does imply that SPELL and TRX tokens were not meeting the "standard of excellence" that is expected for tokens to be listed on Binance.US exchange.
Binance.US states that this delisting is due to a routine token review that looks at changes in a token's risk profile, trading volume, liquidity, community engagement, smart contract stability, and regulatory standing.
This news comes a few weeks after the U.S. Securities and Exchange Commission officially charged Tron founder, Justin Sun, with Securities Fraud and Market Manipulation.
It is quite possible that the recent criminal charges against Justin Sun have played a part in Binance.US's decision to delist the TRX token.
According to their GitBook, Spell (SPELL) token is essentially a reward token associated with abracadabra.money, which describes itself as "a lending platform that uses interest-bearing tokens as collateral to borrow a USD pegged stablecoin, called Magic Internet Money (MIM), that can be used as any other traditional stablecoin."
The reasons as to why this token are less obvious compared to Tron (TRX), so we can only assume this token has failed to reach a certain standard that is necessary to be listed on the Binance.US exchange.
"At Binance.US, we periodically review each digital asset we list to ensure that it continues to meet the standard of excellence we expect. We operate in a rapidly evolving industry and our digital asset monitoring process is designed to be responsive to market and regulatory developments. When a digital asset no longer meets our high standards, or industry circumstances change, we conduct a more in-depth review of the affected asset and assess whether further action is necessary (i.e. delisting).
Based on our review, Spell (SPELL) and TRON (TRX) will be delisted from Binance.US on April 18, 2023."
- Binance.US Announcement
It is important to note that Binance.US stated that they will continue to support TRC-20 USDT and USDC tokens issued on the TRON network.
Also withdrawals for TRX and SPELL tokens will also remain available even after the delisting goes through.
However, users will no longer be able to Trade or Convert those tokens once the delisting goes into effect on April 18th.
---
What are your thoughts on this news?
Do you think the Tron (TRX) delisting is due to Justin Sun's recent legal issues, or are there other issues with Tron?
Are you familiar with the Spell (SPELL) token? What do you think caused Spell (SPELL) to be delisted?
---
Enter my Monthly Giveaway on Publish0x to win yourself some free Crypto!
Check out my Socials: https://linktr.ee/zerorequiem0x
See ya!
:)