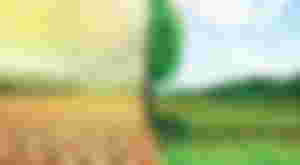 The climate of Bangladesh is fairly warm, humid and temperate. The impact of the monsoon climate is greater than the climatic climate of Bangladesh. The maximum temperature in Bangladesh is 34° Celsius in summer and 11° Celsius in winter. The lowest rainfall of Bangladesh is observed in Lalpar of Rajshahi and the highest rainfall is observed in Lalkhan of Sylhet. The average annual rainfall of this country is 203 cm. Rainfall is higher in the east than in the west. Bangladesh can be divided into three main seasons on the basis of rainfall and temperature. E.g.
(1) summer,
(2) Monsoon and
(3) Winter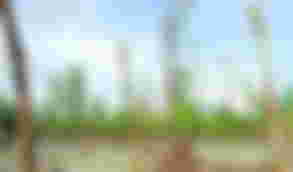 (1) Summer: March to May is the summer season in Bangladesh. Summer is the warmest season in Bangladesh. In summer, Warm and humid south-westerly winds blow over Bangladesh and dry and cool winds blow from the west and north-west. The collision of these two winds often leads to storms. This storm is called 'Kalbaishakhi'. Kalbaishakhi does a lot of damage to the country. Kalbaishakhi rainfall is conducive to the production of agricultural products especially jute and paddy.
(2) Monsoon: The rainy season lasts from June to October in Bangladesh. During the monsoon season, southwest monsoon winds blow over Bangladesh with a lot of water vapor from the Indian Ocean. The result is rain almost every day. Besides, water vapor-laden winds blocked the mountains of Sylhet, Moulvibazar, Sunamganj, Rangamati and Bandarban. It causes a lot of rainfall in the hilly areas. About four-fifths of the total rainfall in Bangladesh occurs during the monsoon season. The minimum rainfall during this period is 119 cm and the maximum rainfall is 340 cm.
(3) Winter: There is winter in Bangladesh from November to February. In winter, the northeast dry monsoon winds blow over Bangladesh, so it does not rain. During the monsoon season, Bangladesh receives a lot of rainfall due to the influence of south-west monsoon winds. As a result, the main crops of Bangladesh are paddy, jute, sugarcane and tea. Due to the effect of summer rainfall, the yield of mango, jackfruit, blackberry and litchi also increases. In winter, there is little rainfall in Bangladesh due to the influence of north-east monsoon. As a result of this little rainfall, various types of oilseeds, pulses, sweet potatoes, onions, garlic, coriander, etc. are grown.