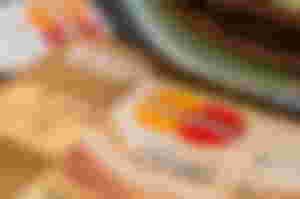 There are many companies and platforms that offer a prepaid bank card to make payments with bitcoin or other digital currencies. To get the best card that you can charge with Bitcoin (virtual or plastic), here is a list of the 27 best bank cards to ship and withdraw Bitcoin from an ATM or buy from the Internet.
There are a limited number of Bitcoin debit cards (or "prepaid" cards) currently, making it difficult to choose the safest card to use. This can be difficult at first because cards have different fees and have difficult terms and settings. Today, let's introduce you to the 18 best bank cards that support Bitcoin, as well as cards that you can charge with some digital currencies. You can now buy anything from the virtual world using Bitcoin, just like any other bank card that ships with traditional currencies such as dollars and euros.
When the owner of the card pays to a store, for example, the store owner will pay him with the currency in which he deals, and the card will deduct the amount from Bitcoin and convert it into dollars or euros.
Best Bank Cards to Withdraw Bitcoin: List of Bitcoin Prepaid Cards
Warning: We have not tried all of these cards to make sure of their reliability and authenticity. Before you pay for any card, search for reviews and opinions of the users of this card in the Google search engine to be sure. In order not to be defrauded
1- Wirex Card
Wirex Card
Wirex is among the best bank cards in the world, the card is well known and has a good reputation. Customers receive a free (virtual) fake card. You can buy the (real) plastic card from the platform at an affordable price. You must send documents and documents confirming your identity if you live in certain Arab countries in order to receive the card, otherwise, the registration process is easy and simple. All transactions are free of charge.
WIREX
2- The CoinBase Card
CoinBase Card
Coinbase recently launched a cryptocurrency bank card linked to your wallets on the platform. You can manage the card through a special card application available on the Play Store and App Store. Like any Visa card, you can use it for ATM withdrawals and purchases in all countries of the world.
Coinbase charges 2.49% per transaction.
No maintenance fee deductible / no additional cost for withdrawing from an ATM
The cardholder cannot withdraw more than £ 200 a month.
COINBASE
3- UQUID Card
Uquid card
You can charge your UQUID Card with Bitcoin and more than 80+ digital currencies, including Ethereum, Monero, Dash, Ripple, Litecoin, and many more. UQUID also supports 3 traditional currencies, the dollar, the euro, and the pound. Users can spend their cryptocurrencies instantly as coins are transferred from the UQUID wallet to debit cards directly at market rates. The platform provides both plastic and virtual cards. The UQUID platform has apps for Android and IOS.
UQUID
4- SpectroCoin Card
Spectrocoin card
SpectroCoin offers bank cards, which can be used to shop or withdraw cash machines around the world like any regular payment card. SpectroCoin cards are powered by the SpectroCoin Blockchain wallet so funds are automatically charged to your prepaid card instantly. The card operates in dollars (USD) and euros (EUR). You can deposit on this platform Bitcoin and many digital currencies such as BTC, ETH, XMR, XRP ...
SPECTROCOIN
5- UPayCard
UPAYcard
UPayCard is also another prepaid Bitcoin card that can be used to shop online and withdraw money from ATMs. This platform provides you with a virtual card and a plastic card that can be used to withdraw money from an ATM. There are two types of cards are personal cards and business cards. Each has different fees and features for you to choose according to your needs.
UPAYCARD
6- Cryptopay Card
Cryptopay card
This bank card facilitates transactions in the field of bitcoin and digital currencies and protects you from price fluctuations, all you have to do is open an account and add your bank information if you want to withdraw your money to your local bank, as the platform deducts 1% for every transaction you perform and facilitates your financial transactions over the Internet.
CRYPTOPAY
7- The Jubiter Card
Jubiter card
Jubiter launched a Bitcoin debit card for certain countries. Like other cards, the Jubiter card is connected to the wallet which can be managed through an app on the phone. You can use this card to make everyday payments, shop online, and withdraw from the ATM. The steps are simple, you have to create an account on the site where you can order a prepaid card. Currently, the platform supports only Bitcoin and Litecoin as they can be converted into Euros for charging the card.
JUBITER
8- Bitcard (Bitnovo)
Bitnovo card
Bitcard is a card that you can charge with Bitcoin and also convert some digital currencies such as Bitcoin, Dash, and Litecoin into Euros. You can request the card from the site by paying a small fee of 20 euros without registering on the site. All you have to do is enter the address where the card will be shipped and delivered within 7 days. Once you receive the card, you need to activate it by sending a text message, and according to my personal experience, if you did not send the text message with a European number, the card will be deactivated within a month.
9- The Revolut Card
Revolut card
The next card on the list of the best Bitcoin debit cards is Revolut. Although this platform is not popular in the cryptocurrency world and has been around since December 2017, a Revolut cardholder can exchange, withdraw, and pay using Bitcoin and Ethereum. They recently announced a metal card that offers 1% "cash back". The card is only shipped to certain countries. If you want to discover this card, you must download the application for the platform from the Play Store.
REVOLUT
10- Coinbase / Shift Card: (US residents only)
Shift-coinbase card
The Shift Card makes it easy for people to transact with Bitcoin. It has a strong desire to introduce its customers to digital currencies. They present themselves as a leading US debit card. There are no fees for all transactions with this card. The amount is automatically deducted in the Bitcoin wallet.
It is the first Bitcoin card connected to a bank in the United States. Connected to your Coinbase wallet.
SHIFTPAYMENT
11- BitPay Card
Bitpay card
BitPay is a popular bitcoin company whose platform provides payment services to businesses and individuals. The prepaid Visa card is connected to your BitPay account. The card is only available to residents of the United States. To receive it, you must have a US address, a US identification card, and Social Security.
This card costs $ 9.95 and takes about 7 days to arrive. When traveling outside the USA, you are required to pay a fee of 3% for ATM withdrawal.
12- WageCan Card
Wagecan card
WageCan is a Taiwanese company that has been providing blockchain-based payment services since 2014. WageCan was founded in Hong Kong, and it also displays the company registration number on its website.
WageCan founders realize that converting digital currencies to fiat currencies is restricted to certain countries only. That is why they sought to provide this service to all countries of the world, in addition to the Bitcoin currency, the card is available in the US dollar, the euro, and the pound.
The Silver Card allows transactions of up to 12000 USD and enables you to withdraw through the ATM 3 times a day / 1000 USD is the maximum that you can withdraw in a day, while the "Universe Card" does not have any shipping limit. Or spending. The maximum daily ATM withdrawal limit for global cards is 2,500 USD / day.
Shopping with the Silver Card is free. But when converting dollars or euros to any other currency they charge a currency exchange fee of 1.5%.
The ATM withdrawal fee is 1.5%, with a minimum of 7 USD.
The cost of transferring credit to external service providers is USD 10 per transaction.
Silver Cards have an account management fee of $ 2 per month.
The cost of the global card ranges from 0.05 to 0.08 BTC
WAGECAN
13- Bitwala Card
Bitwala card
The Bitwala Card is a bank card connected directly to your Bitwala online bank account. Powered by MasterCard, the card is accepted globally for payment or withdrawal at over 30 million locations worldwide. The Etuala Card is available in all European countries and Switzerland. Cards are shipped for free in less than 10 days.
Bitwala accounts are fully licensed bank accounts that contain a Bitcoin wallet for switching between digital and fiat currencies.
BITWALA
14- Equicex
Equicex card
Equicex is another prepaid card that supports over 500 digital currencies. Like any other debit cards, these cards are accepted in stores, restaurants, ATMs, and also for online shopping. Users can withdraw cash anywhere in the world. They recently added Syscoin, Navcoin, and BitcoinSV to their list of supported digital currencies. This platform has read bad reviews about it, in which its owners say that they did not receive the card when purchasing it, please be careful
15- Crypterium Card
Crypterium Card
The Crypterium Card strives to compete with the industry's leading companies. No matter where you are, you can order a Crypterium Card from anywhere in the world. If you have an internet connection and a Crypterium account then you are eligible to request the card after confirming your identity! Cards are delivered at a very competitive rate. Delivery fees may vary depending on the final destination (the price of the card ranges from 10 to 25 dollars) The card is not a MasterCard or Visa The card is Chinese UnionPay
CRITERIUM
16- FuzeX Card
FuzeX Card
The FuzeX Card is a safe and easy-to-use Bitcoin card. The most important and distinct feature of this card is 2FA Protection. It comes with a rechargeable battery, display, and 3 small buttons on the card.
FUZEX
17- 2gether card
2gether card
2gether is a European company that offers a Bitcoin card that will allow users to transfer between digital and fiat currencies via ATMs quickly. Although the card does not deduct any fees for conducting transactions, there are exchange fees associated with converting digital currencies and fees that an ATM might charge.
2GETHER
18- Paycent Card
Paycent Card
Paycent is a global smartphone wallet developed to be fully compatible with several cryptocurrencies such as Bitcoin, Ether, and Litecoin which are highly liquid and provide seamless transfers between digital and fiat currencies.
Naturally, Paycent also provides its customers with a debit card linked to their mobile digital wallet.
PAYCENT
19- Bonpay Card
Bonpay card
Bonpay is an e-currency payment platform that provides a virtual credit card and a plastic card with no transaction fees (as you read on their site). Bonpay claims that the platform is built on the blockchain technology that enables e-commerce
20- Keycard
Keycard
The company, which specializes in smartphone browser applications, launched a card for its cryptocurrency and bitcoin wallet devices, called "Keycard". The Keycard wallet device is a low-cost Litecoin device and card with an easy-to-use interface. The estimated cost of this wallet card is around $ 30 and is currently available for free to the developers working for the company.
KEYCARD
21- Kamoney Card
Kaminey offers a Brazilian user Bitcoin card that can be used globally to transact. Users can add bitcoin and some other supported digital currencies to charge their cards and use this balance for online or real-world purchases. A small monthly maintenance fee is deducted on this card. Users can take advantage of good discounts when charging large amounts to their cards.
KAMONEY
22- MCO Card (Crypto.com)
Another card that you can charge with Bitcoin. They are credit cards with attractive offers in different denominations. There are a total of five different MCO cards that differ in features and transaction limits. Users can take advantage of attractive discounts and subscriptions on platforms such as Expedia, Airbnb, Netflix, and Spotify.
CRYPTO.COM
23- Plutus Card
Plutus card
Plutus offers a prepaid card that allows users to shop online and at more than 40 million points of sale worldwide. It comes with a rewards program and many other benefits.
PLUTUS
24- UpHold Virtual Card
Uphold card
The UpHold platform offers multiple services including wallet, exchange, fixed deposits (with interest), funds borrowing, and virtual cards. They are planning to launch ATM cards in the near future. You can transfer your Bitcoin to your UpHold account and create a virtual Bitcoin dollar card through your account interface on the site
UPHOLD
25- TenX Card (Currently the card is only sent to Asian countries)
Uphold card
TenX, the first card that sought to provide a digital currency conversion service to fiat TenX, was in the ICO stage in 2017. So far, the card/bitcoin supports Litecoin and Ethereum and plans to add more digital currencies in the future.
26- Token Card (Coming soon)
The token is a potential cryptocurrency card. It will provide a decentralized service that provides total control and complete control of users over their financial affairs as they can manage digital assets through a decentralized wallet and spend them freely with a credit card. You can register on the site and view the latest card news.
27- ADV Card (Coming soon)
The ADV card will be available in both plastic and virtual cards and support many digital currencies. Users can also send and receive credit between other ADV cards instantly.
No maintenance fee
Withdrawals can be made from the ATM in any currency
Ordering the card is free of charge and sent by post