Saturday
Date 4 june 2022
The first time I got to know noisecash about 8 months ago, I was introduced to the noisecash platform by a friend of mine. At first I didn't trust my friend when he introduced the noisecash platform that can pay you with BCH coins and can be exchanged or disbursed to our bank account number.
For users of the readcash platform, who doesn't know noisecash?.
It seems that most readcash users know about noisecash, right? yes, it is one of the best platform for generating BCH coins in my opinion.
Readcash and noisecash can be called like twin platforms, the difference is that in readcash we have to write interesting articles and of course with long posts. I know that some people who just want to earn BCH coins easily would prefer noisecash, because there you just write like a short story about whatever you want, as long as you obey the rules in noisecash.
After creating a noisecash account we only need to set up your noisecash wallet, and then your job is only to interact and post your daily life or whatever it's free. I was a new user of noisecash at that time, I continued to interact with other users and the results I got were also quite large.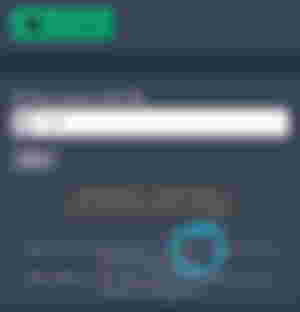 My lastday can reach $6-10 and lastweek I can reach $50-$80. At first I didn't believe it, even though I had only joined for more than 1 month, and I was able to generate that much income.
And I'm sure at that time my friends, who had a lot of subscribers and often interacted, could definitely get more than this.
A few months ago the crypto market dumped, and for some reason noisecash immediately implemented a free tip system. Many users are protesting why they don't get a freetip button.
Before there was a freetip system, we only needed to post and wait for our friends to tip and we could also interact to get BCH coins.
But unfortunately since the freetip system was implemented, this method doesn't work anymore and only those who have the freetip button can still get bigger income than accounts that don't get the freetip button.
Many of my friends gave me advice on how to get a freetip system. There are those who give me suggestions to keep posting at least 3 times a day posting, there are also those who give suggestions to continue to interact in Explore so that our traffic activities are detected by the system. I've tried and it didn't work and I finally gave up.
Then why did I say random?
A few weeks ago my friend joined noisecash, and after 2 weeks of joining he immediately got a freetip button. I don't know how this could possibly happen, and there's also my old account that I haven't used for a long time or been inactive but that account actually got a freetip button.
I believe all of this is also influenced by the recent decline in crypto prices.
Anyway I'm still holding on to noisecash even though I don't have a freetip button. Basically, I really like interacting with other people and I also have quite a lot of friends from various countries and there are even many friends from within or outside the country who are already familiar with me.
So I will continue to stay in noisecash because I believe that when the crypto market conditions improve, noisecash will also return to what it used to be. It's only a matter of time for admins to provide updates on the noisecash platform.
Disclaimer

I don't mean to be sarcastic but this is just an expression of my feelings since the first time I joined noisecash until now. And I do miss the old noisecash, because many of my friends are not active in noisecash because they don't get the freetip button.
Then how about you friends at readcash who also have joined in noisecash? Do you miss the old NoiseCash? I want to know that.
Thanks for reading.