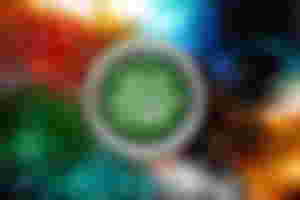 When I started getting acquainted with foreign currency, namely the dollar about a year ago, to be precise in early 2019 I started working on an application called Kiki Time.
The beginning of my journey was based on my intention to work without having to use physicality, so I recommended earning money through the application.
Searching from YouTube I finally got an application called KIKI TIME, this is an application that requires us to create articles and upload photos as well.
And there really makes me very happy because there is such an application, but my journey there was not so smooth and a lot.
Until when I was confused, I started asking people who had been there for a long time, they were very kind and willing to help me.
Finally after I understood all the rules I started working hard and I started to have lots of friends from there.
I am very happy to get to know people, because I really rarely make friends, so that was the first time I had many really, really good friends.
Of course right now they are all here and I am still on good terms with all of them, and they are still the same person, who is very kind.
For several months I worked there but there was no income that promised me that I could change and get the results of my hard work so far, but the reality was different until everything disappeared slowly.
And the application closed and never opened again, what I got, all was lost and only got a few dollars, and that's just a few people.
All are very disappointed and very sad, but they are very great people, when the application stopped, finally one of the Kiki users decided to create their own application.
It all aims to build work for all those who have failed in previous applications, after all are done and usable.
Many bugs have sprung up and it makes people lazy to use it.
Until a few fixes everything came back to normal, but after running for a while the application started getting difficult to use and people started to leave it.
Until finally the application has the same fate as KIKI TIME which has closed first.
Actually I am happy to see my friend developing the application, but still with less experience the application finally closes in less than a year.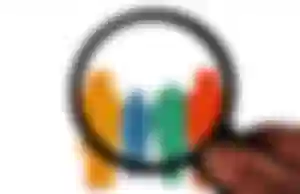 From time to time we all stay together, if there is a new application, always share it and tell us how so that everyone stays connected.
After the two applications of KIKI TIME and SNAPME INDIA were closed, an application called TSU appeared again.
This application is also the same as the system for uploading photos, but with just a few writings, you can get income.
But the problem is not from that, the problem is that if someone only uses mobile internet then it will require 50GB.
I have taken this into account, because I can only use normal internet data, not using wifi, so I have to work hard to earn money.
Initially I only bought a small quota but it was still lacking, until when I was 2 months working at TSU but I only got 5 $, this is very sad.
Whereas I already used 15 $ in two months to buy internet quota, this is a huge expense than income.
Because only 15 $ can only be withdrawn to my paypal account, while my internet costs have reached 15 $, how much more money do I have to spend on TSU.
With a heavy heart I keep trying to solve it even though I know that the expenses will be greater than my income, and I have decided to quit TSU.
Until three months or less than four months I was able to withdraw the 15 $ money, and before I reach 15 $ I already need money for very urgent needs.
Finally I was invited by my very kind friend bmjc98 and from other supports I finally decided to join them here.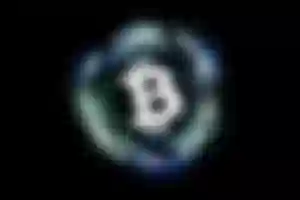 After some solicitation and support, I started to leave the TSU application which in my opinion was very tiring for me, with little income but bigger expenses.
I really have stopped from there and started working here, at first I did not understand and was confused about what to do, but my friends all always supported me to write whatever I wanted.
At first I doubted if my article would be seen, but I tried to write whatever I wanted.
That was the first time I got a big BCH in one day, I was very happy and it made me excited about my day, even though there was sadness but I still tried to paint articles.
Usually I have to work for three days to get 1 $, but here, I can make 2 $ in 1 day, a big progress in my life, and I really believe I can change my fate here for the better.
With all the support and experience from my friends, I learned a lot from read.cash and can share knowledge and stories here.
This is a really awesome site for me, it looks like read.cash and Bitcoin Cash have become part of my life.
I am happy to be here not only because I can make money, but here I can also get a great experience, and very good friends.
And of course I can get together again with my friends from KIKI TIME here, this is something that really makes me happy.
And I will keep trying to be better for my ability in writing.
Thank you for reading my article, if you like it then wait for my next article. :))