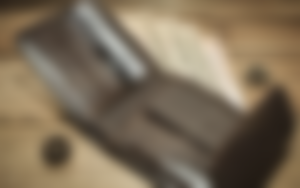 We know that the wallet is one of the items that we often carry and it is very important for us, because the wallet is a very important item to store money.
We can feel the benefits of wallets for our daily lives, especially when we are going on a trip.
A wallet is one of the items that need to be carried to store money in order to keep it in good condition, but it is not uncommon for many people not to use a wallet.
In some countries there may be those that use wallets to store money, wallets can not only store money, but can store identity cards, ATM cards, or debit cards.
The wallet also functions to keep the money in good condition, because if we only use the bag that is on the pants or clothes, it will make the condition of the money less good, so it will damage the condition of the money faster.
Some countries are now starting to use more and more excellent materials to make money stronger and more durable in more extreme positions and conditions.
Due to the experience from year to year, technology is increasingly sophisticated and makes more progress.
Currently, the money issued by banks is getting better, so that the resilience of money when it is spread to various cities and started to be used for transactions is better and more durable.
But in the next few years it may be very rare for people to use the storage of money in their wallets.
Because there are several factors that make people lazy to use this wallet, there are indeed many good things when using a wallet, but it is also difficult to get used to using a wallet for the first time.
The first, is the thing that bothers the wallet user itself, because the wallet has a fairly large physical shape, so when you pocket the wallet at the back of the pants pocket it will be very annoying when sitting, what's more the more money you store in it the bigger the wallet .

The second one is often caught in the pants pocket, sometimes when we want to take it out, it is often caught by the link of the bag itself, especially when using thin pants, it makes it difficult for us to pick it up especially when we are holding large items in our hands and have to leave as soon as possible, that's when the wallet is very difficult to use.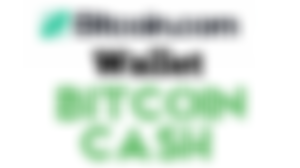 We can feel that currently saving money is starting to enter the era of digitalization which makes it easier for users to save money or make transactions of large value but with a very fast time.
Indeed, credit cards have been used for a long time, but sometimes we often forget to bring them with us, that's where we can feel that a credit card is still not an efficient means of payment.
Currently, we can feel digital money storage, in our daily lives today, with access via smart phones, we won't forget to bring it with us.
Because smart phones have become items that must be used and everyone must have them and will carry them.
And with this digital wallet, it can make it easier for us to make transactions and store small and very large money.
Indeed, at this time digital money cannot be legal money to carry out all transactions in every country, but the confidence and convenience created by digital wallets and digital money is a benchmark for considering each country making it for legitimate fan payments to be used like most physical money. this time.
Maybe at the moment there is no money country that actually ratifies this, but we all believe that in the next few years it will happen.
The more advanced technology that is being developed nowadays, it has shown that technology is always changing in a fast time.
It forces all countries to participate in advancing even the slightest thing in everyday life to make it easier and strengthen the foundation in a primitive country to advance into the modern era.
There is nothing impossible in a country to do that, in the next few years it is possible to buy a piece of bread that we can do easily and quickly.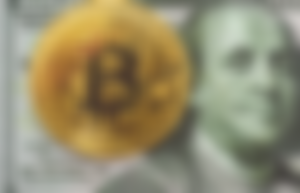 If we feel that the physical currency has so many shortcomings that we feel, from money that is easily damaged, lost, lost, or stolen.
This has become proof that digital money is superior, it's just that digital money cannot be used for anything.
Indeed, digital money can be lost due to the mistakes of ourselves and from people who want our digital money.
But there will definitely be a solution someday so that money thieves in digital can be handled properly.
We can see that many hackers are still able to break into state money or someone's money through computers, because banks also store money in digital form.
If a country wants to transfer large amounts of money to another bank, that bank can also do it quickly, but the money in physical form has not yet arrived at that bank.
Therefore, the bank must prepare physical money first and then send it to the bank that has been transferred before.
We can see if people send large amounts of money through the bank but it takes 1 to 3 days because they will still prepare the money, and if it has been sent to the bank, then we can withdraw all the money received.
Here we can see that digital money is really very efficient to use in every country, because there is no physical form that has to be transferred using bullet-proof cars that are often used by banks.
Indeed, digital money still has many shortcomings, but everything can certainly be distanced one day, with some good and sophisticated security, all of that can definitely be allocated in security.