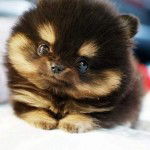 As the title says, I just created my first ever Read.Cash account. You may think how I was able to learn about these fantastic site.
As you may know, Read.Cash has a lot of sister sites out there and one of them being the infamous Noise.Cash. Well basically, these both sites has the same concept although its still have its differences. I am also a new user of Noise.Cash and made some decent amount of bitcoin cash in there. I was pretty happy and contended of the amount of bitcoin cash I was receiving. I mean, its all free and its a fun site as well. Its just like using Facebook.
Then the discovery of this happened. I was scrolling through Noise.Cash when I saw this post of some lady mentioning Read.Cash and how good and wonderful the site is. I was obviously very curious about it so I decided to check it out and to my delight, I got hooked with the amount of tip these writers on the homepage are getting. With that, I never really thought twice and fastly created this account.
I am not really expecting anything but I hope I will be able to share knowledge and teachings to all of you and may be make some friends in the side.
..... if you made it until the end, Hi! I am YourTypicalWriter and Have a nice day!