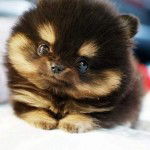 Not all people are previleged enough to study and finish tertiary level. Although, some can finish grade school, some can finish High School but just quite a few can finish college.
Sponsors of YourTypicalWriter
We all know how difficult it is to study. The quizzes, the exams, the recitations, the thesis and all the projects. It really needs a lot of time and effort. You should have to have a plan every single day just to make sure you will not be missing something.
With all the hardworks you put in, the best achievement in life awaits- that Diploma. A piece of paper that commends all the efforts you have done. A piece of paper that credits all the blood, sweat and tears you excreted out your body.
The average age of people who graduate college is 20 to 22 years old but I was able to do it at the age of 18.
You may wonder why how I was able to do that? Its no secret.
I started to go to school at a very young age. I went to primary school when I was 4 years old. I entered first grade at the age of 5 and graduated elementary at the age of 11. Then, I was still 11 when I enrolled at my local high school. I live in the Philippines wherein we had just a 4-year high school curriculum not until last 2017 when they decided to adapt the K-12 program.
Going back, I graduated high school when I was 15 years old. Pretty young you must say but believe me or not, there is a lot of cases like me. I decided to enroll at a City college. I was still 15 that time when I did so. I took up Bachelor of Science in Business Administration and majored in Business Management. The course that I took usually takes 4 years to finish but here's why I graduated earlier than expected. The university where I enrolled in offers a Trimestral Program wherein 4 year college courses can be taken up for just 3 years. Meaning, instead of having semesters or popularly known as 2 sems in a year, we had trimesters or 3 sems in a year.
Now that you get the idea, I just finished my college degree in 3 years. As I have mentioned, I entered college at 15 and I graduated at 18.
This may not be as interesting as it may seem but it is to me. I will always be proud of finishing my studies at a very young age.