This is my creepy experience in High school with my best friends.
This happened when I was on 2nd year Highschool. I had a friend and now my Best friend we called her "Mcdo" I'm the one who called her on that name because one time she go to school while wearing her T-shirt that attached the image of McDonald's. That's not weird because she call me "Fefi" don't know why 🤣
Our school is so big there are 6 building each building has a 3 Floors and every floors has a Restroom left side of the stairs are Cr for Boys and the right side of the stairs are Cr for the girls.
Our section is 3rd shift that's why our schedule is 11am to 7pm. I don't have 3rd eye so I don't believe in ghost but my friend mcdo has. She is creepy because she always tell her dreams about and the face on what she's dreaming of, actually she always draw it after she wake up so that she will never forget that thing.. She told us about her past, Mcdo has a 3rd eye but not too strong now because her family decided to closed her Third eye with some "Albularyo" or "Witch Doctor" that's why she only see ghost through her dreams but sometimes she can see it in person blurred or cleared. She told me she can see clear ghost and that is a strong ghost.. And sometimes she can feel it.
One time when our last class is ongoing she staring at the window and she told me that someone is staring on us but it is blurred and its far from our classroom. We are on 2nd floor that time and next to our classroom is the new building and two more years before it can be used.
After that incident she always saw that ghost there watching us.. and as time goes on, the appearance of that becomes clearer. Mcdo told me that it is a Guy wearing a Barong or a light loose long -sleeved man's shirt. She thought that guy is watching but she told me that he had no head.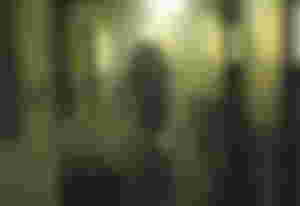 Another creepy experience.. When our last class ended its about 7:10pm and most of the classroom are already locked and no Lights. Mcdo said that she wants to go to the comfort room. We went to the First floor Cr because that's the only one that open. Mcdo are going to the Cr alone, while me and my friend Pam is waiting her outside but we are far from the Cr or should I say 10 meter apart from the Cr. We're just talking about my crush because that day my classmate told to my crush that I like him and he is looking for me and I'm hiding under the table in our library.. HAHAHA! Anyway we saw Mcdo running on us like she saw a ghost. Me and Pam laughing at her because she looks like idiot while running 😂 Mcdo told us if we saw someone that go inside the Cr. "Gagi! May nakita ba kayong pumasok sa cr ha? T*ngina takbo bilis" We run so fast, and when we far away from the Cr we ask Mcdo what happened to her.
By the way our Cr has 4 cubicle and the front is the sink and Mirror, The first cubicle is for the Teachers that's why its locked.
Mcdo's POV

When I go inside the Cr, I quickly go to the 2nd cubicle mean while I hear someone calling a name "Miyo" I thought she's looking for her friend and she walked through the 3rd cubicle when I'm done I immediately open the door and wash my hands without seeing the mirror because I saw on my Peripheral vision that the door is gradually opened I felt so nervous and my feet is freeze I don't want to see her but I can't control myself so I peeked at it and my heartbeat stop A student A girl with long hair and black eyes and her mouth that is open so wide while she's sitting on the toilet that full of blood. I want to scream but I can't so I run quickly to my friends because I think I'm going to have a heart attack.
My POV
After that night she dream about that girl and Mcdo draw the face of the girl while we are on our Science class. After we saw her drawing she tore the paper immediately. We felt so nervous and Scared on what we saw but Mcdo told us the scariest thing why she tore it up because that girl is now behind us..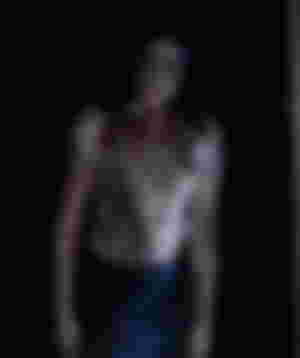 I'm sorry that I have so many grammatical error. I hope you understand my story about my Friend.
Btw She is fine now and busy to her work. I have so many stories about her.. I think this story is not end for now.
Hebrews 11:1 Now faith is the assurance of things hoped for, the conviction of things not seen.
If you are having a creepy moment just call his Name and pray with all your heart 🥰🙏
Thank you! God Blessed 🙏
This is the part 2 of this story if you want to know more..👇
https://read.cash/@Zennn/miyocontinuation-of-mcdo-english-version-23eafbb5
Sponsors of YourHappiness