The annual event that happens every 22nd of April, has gained traction worldwide. This is very significant to increase awareness for a much-needed movement for environmental issues awareness and protection.
Dot 5: Saving the Earth Gained Traction Worldwide 
These are a few of the activities online in celebration of April 22nd Earth Day:
Elon Musk twits a "Happy Earth Day".
NASA's theme is "Earth Day 2021: Connected by Earth''. They provided a variety of Earth Day activities that everybody should be enjoyed from April 21-2004, 2020.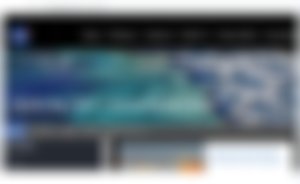 National Geographic Kids celebrated Earth Day by giving tips to care for the environment.

Apple celebrated Earth Day 2021 through curated content on Apple Store and products for consumers to engage and learn.

The United Nations celebrated International Mother Day on April 22.

Pope theme in celebration of Earth Day 2021 is "Restore Our Common Home"

Nature.org celebrates Earth Day 2021 with a social media handle #SpeakUpforNature virtual event with the theme "Change Starts Here"

This list is partial and incomplete. Ohh, I also did just a little act of helping.

Me collecting trash.

According to the data of EarthDay.org Billion Acts of Green Counter, there are 2,688,645,733 individuals who express their intention to effect change through action.

Factoring in the initiatives and actions taken by the UN member states and governments, campaigns by individuals, and adoption initiatives of businesses, curriculum integration of climate literacy by academic institutions, and inculcating awareness in every family are considered huge global actions that happens never before. 

Dot 6: Opposers to Save the Earth Movement

In the background of widely accepted and promoted campaigns and actions for change, is the dark side of realities in accepting or adopting solutions for change. Who are these directly or indirectly opposers of the movement? Any ideas? Let me asks the following questions:
Did you wear slippers? What is it made of?
Did you own a cell phone?
Did you ride a vehicle?
Did you use plastic wares? I think you have an idea of who I am referring to.

Environmental degradation and problems that we currently confront, can't be blamed on anyone else, but "US" I mean I, YOU, and THEY are the reasons for making this Earth awful and soon to end. This is NOT a BLAME GAME and finger-pointing who to blame.

Any developments and advancements that we currently experience are all perceived as desirable and contribute to the well-being of humanity, but on the other side which usually overlooked by many if not all of us is the dark side or unlikely effect on the environment. The purpose of inventing something is that an invention would help humanity in general. The intention is good, and the work is sincere. But why?

What do you think is the reason? We can formulate answers based on existing facts from numerous sources. Many had studied and come up with carefully designed solutions but still failed in totality, otherwise, we don't have this movement.

Dot 7: Are there any sources of guidance that we can rely on? What about the Bible?

Perhaps you are a reader of the bible, or skeptics about it, or a group of believers who believe in other writings but it won't matter. All that matters are the Bible principles that are applicable to this topic. As per Bible accounts, first in Genesis 1:28; 2:15 God created the earth, and he gave a satisfying assignment to humans the responsibility of caring for it. From the very beginning of our existence on this Earth, caring for the planet is already our responsibility. Why did we fail in caring for the Earth? Proverbs 20:24 indicates the reason for our failure is that we didn't look for guidance from the Creator of the Earth, instead we turned to our own understanding and pursued an independent course. We presumed that we don't need guidance from God, as indicated also in Ecclesiastes 7:29. Probably because He is an invincible persona. On our own abilities, humans can't take care of the Earth on our own despite sincere and truthful efforts to do our best, as indicated in Proverbs 21:30; Jeremiah 10:23. These are just a few of the information from the Bible that explains to us that human efforts are not enough to save the Earth and that real change must be made.

However, the Bible gives reasons for us to hope. The Bible is clear with its message that there is a needed change to be made and how this change will be implemented. In Revelation 11:18, God intends to stop humans from ruining the earth. Revelation 21:1 indicates that God will not intervene to the governments and groups that are harming the planet, and frankly, will replace them all to make all things new, as further indicated in Revelation 21: 5. This is good news, isn't it?


How will that change be implemented? In Daniel 2:44; Matthew 6:10 the Bible indicated that God will replace all human governments with a heavenly government called the Kingdom of God that is prayed by millions. The said government will administer the Earth's affairs that will be led by Jesus Christ. What are the programs of God's Kingdom:

It will educate humans to live not our standards but by God's standards, in order to live in harmony with nature.

Ensure that its citizens enjoy the abundance of a sustainable planet.

Provide food for all.

Restore natural resources.

Ensure balanced relationships between humans and animals.

Prevent environmental catastrophes.

These are just a few changes that God's Kingdom will bring soon to Earth, as recorded in the Bible.

What is your opinion on these? Feel free to leave your comment below.

 And Ohh, the God that I am talking about has a personal name.

 Dot 8: Connecting the Dots

The call for change towards saving the Earth is an urgent call to anyone and everyone. To heed the call is proper and morally correct. Even all of us in the whole world will be aware of the need, and with the best of our effort adopt the necessary change, still, our best has a very long way to go to rectify past wrong practices and eventually repair the planet Earth. So the best time to act is NOW. Nonetheless, even this solution is not absolute and will still benefit humanity.

What do you think is the answer to the question Who Will Save The Earth? Humanity or Someone Else?

-----------------------------------------------
Hello Reader, Follower, and Visitor

A big big thank you for reading and commenting on this article. I'll be glad to hear your thoughts and feedback.