Not just a mere boy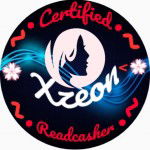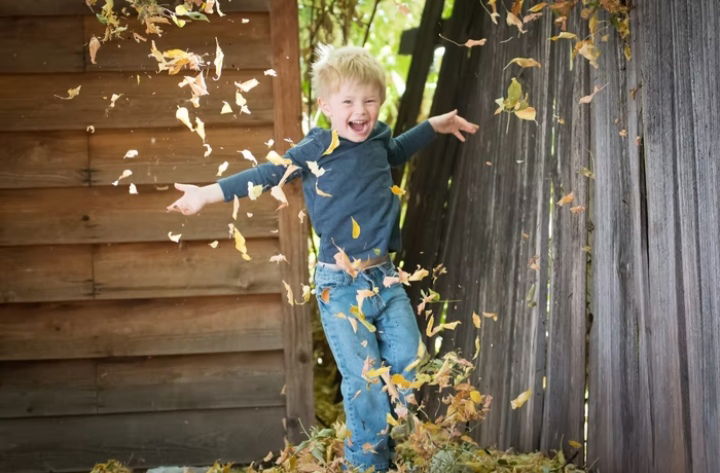 A plane passed by, one passenger is a scientist carrying in the luggage vials of his successful research. Each vial contains special formula in which it is supposed to be distributed to selected animal local farms to suppress the problem of scarcity in meat production on the planet and to provide enough food to the people. The scientist was about to present his research to the public through a presentation in the president's office. Unfortunately, an accident happened.
         Along a riverside in a small village lived a poor family who had two sons. Jester is the eldest at 15 while Jeslie is the youngest at 12. They grew up in poverty since their parents weren't able to go to school because they were a product of destitution as well.
The sons have different characters. The eldest child is industrious and responsible however, he doesn't talk much while the youngest boy is jaunty and adventurous. He loves to stay in the woods and play with the creatures living in it than staying at home. He never feared being in the isolated forest but instead, he had a sense of security in it.
         So consistently, his folks need to help him to remember his errands before going out and take care of his experiences in the woodland and necessities to return home early however regardless of how the guardians remind him, he generally neglects and simply takes off from the house with his older sibling do the undertakings all things considered. He even gets back home exceptionally late. Ordinarily, his dad needs to bring him home from the forest since he just dozed in one of his favorite trees and doesn't see that it's already dark. This issue with the young boy continues forever that gave weight to his family. They are stressed over what might befall him if ever one day probably the forest creatures will hurt him. The father once explained perhaps it's the effect when Jeslie's mother gave birth to him in the forest when he was a child. He also has a negative flaw of being shrewd.

       On the other hand, the older brother got annoyed whenever his young brother leave the house. He has to do the labor in doing all the house chores since their parents leave the house as well to work in the field.
     "Why should I need to do all these tasks when you are supposed to help me? All you know is play and leave the house. When will a person of your kind be of use even just for once? " he once confronted his brother one day.
     "Why should I need to help you when I know you can do it yourself?" his brother answered back with a smirk.
      "You are such a pest in the house!" Jester muttered.
     "And you are an ugly ogre."Jeslie just teased him.
      Oftentimes Jeslie placed a rat or a snake under his brother's blanket and scare him. Sometimes he will put a frog in his brother's boots and other mischievous stuff he would do just to tease his brother.
       " Go back to where you belong you-you-  leech!"Jester shouted in desperation when one day his patience overflowed.
         "I'm taking you with me, were one of a kind, hahaha"! was Jeslie's answer.
One day, as they were arguing, they were interrupted by the sound of sirens from an emergency vehicle that was approaching their village.

         There was an urgent message from the mayor in town ordering everyone in the village to be fetched and be brought to town in a safe area. A huge buffalo from nowhere was roaming the whole village. It's in their place and attacks anyone in its way humans and animals alike. Everybody in the village will be put to safety in the town for the meantime until the creature is caught.
         Meanwhile, Jeslie didn't hear the warning since he fled the moment his brother got distracted by the siren. He thought of playing again rather than doing the house chores. Just then their parents just arrived from the farm and still catching their breath and the moment they got close to Jester, they asked for his brother. Jeslie's father eagerly wanted to find his younger son but the police didn't allow him and advised him to pray that the boy is safe even though they were anxious that the boy will encounter the beast.
       The young boy was surprised when he woke up the following morning. He wasn't fetched by his father last night and it seems unusual. He walked home humming and imagining a tasty breakfast.
When he arrived home, he was again surprised that their house was fully open without anyone in the house. He walked around and found all their domestic animals bathed in blood. He then shouted to catch the attention of his family but no one is answering. Then a motorcycle stopped behind him and a man grabbed him at the back and placed him in his motorcycle and rode him in town. The rider on his way explained everything to the boy about what's happening. It was a policeman.
       Just in time the rider and the boy arrived in the safe building, a creature appeared. Jeslie slowly turned and found a very huge beast. Its' eyes were fiery red and its saliva drooped from its mouth.
       On the other hand, Jeslie's family missed him especially Jester that no matter how they argued, felt compassionate towards his brother but he was shocked to find his brother outside in front of the beast. He can't open his mouth to catch his brother's attention for fear that he might get the attention of the beast instead.
        Jeslie turned to find a huge animal behind him. It looks familiar but different in size. It was his first time encountering such a huge creature and he find it thrilling. He looked at the beast in the eyes and reached his hands. His family and all the audience inside their building were nervous and his parents almost collapsed upon witnessing what is happening outside.
         The beast opened its huge mouth and posted to attack the food in front of him when suddenly the boy looks familiar to him.
"Taro..." Jeslie raised his hand posing to reach the animal. Suddenly the beast lowered its head. The next thing that happened was a surprise. The creature was tamed by the young boy.Jeslie wasn't afraid of the creature because it's their buffalo. The creature can't sense fear in him and it was his weakness. Fear seems to have a strong smell for the animal that attracts an attack.
The police and other local armed forces though acted late shot a sedative to the animal and securely tied him and brought it to a medical facility where they found out that the animal consumed some of the vials containing the formula that was formerly in the care of the scientist who was one of the ill-fated passengers of a plane crash near the ricefield where the boy's parents previously worked. The buffalo has overdosed and it caused the animal to grow rapidly and act mean.
     Jeslie's family embraced him after what happened. The whole town rejoiced and saved at last. The town mayor later awarded the boy for saving their village.
This is just an imaginative story as you can see.A product of no idea what to write.🤣
Thanks for stopping by.
12/22/21
>Xzeon<