A day in the nursery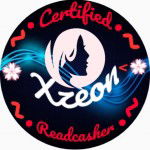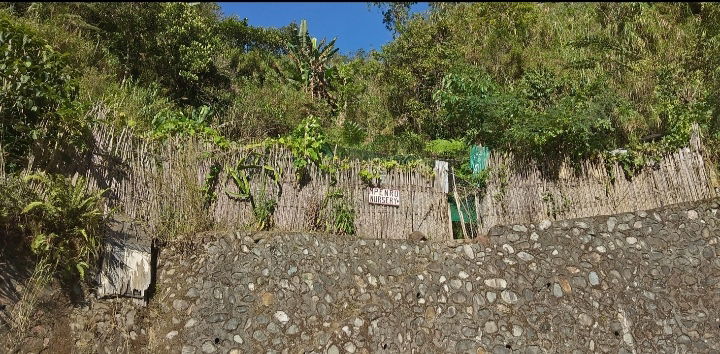 Assuming you see my lead picture, it's only a basic fence. A sign board composed MPENRO NURSERY hanging outside. It is located above the road and caused me to envision columns of potted seedlings and plots beds with newly sprout seedlings. I generally pass by the spot riding in a public jeepney and pondered whats the picture behind those fence. Recently, my curiousity was answered.
As one of my neighbor requested, I substituted her in her work as a maintenance officer of the day in that nursery. She got an injury in the hand that is the reason she can't accomplish manual work. She has obtained a temporary job from Provincial office and assigned her in the nursery. I need to go with one of her coworker from our barrio for a day. I'm a bit pissed off for the reasom that I prepared and left ahead of schedule at home and even forgot to bade goodbye to my little daughter since I'm hustling to leave so I will not be late and the coworker I need to join will not say anything negative. Yet, go against to my assumption, the individual was as yet unprepared when I went to her home. I was thinking about the couple of things I ought to have done at home rather than patiently waiting for my companion to get done.
We arrived late.The spot was small not at all like the ussual extensive nurseries. The billboard outside which is composed MPENRO represents Mountain Province Environment and Natural Resources Office. Whenever the Provincial office acknowledges job orders for the undergrad applicants or even individuals who are college graduate who would rather not work in the office, they assign them in the nursery to do weeding, potting, and clear brushing. The developed seedlings are being sold with the end goal of reforestation and agro forestry service within the provincial area. Various organizations will then request and buy the seedlings afterwards. There are various types of seedlings for reforestation while organic fruit-bearing trees for agro-forestry service.
As I entered the place, I interestingly, feasted my eyes around. Not much interesting though. There are empty plot beds and lines of grown seedlings that some are ready to be planted.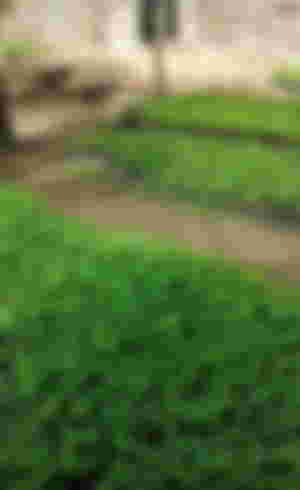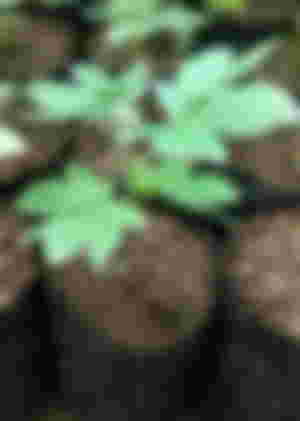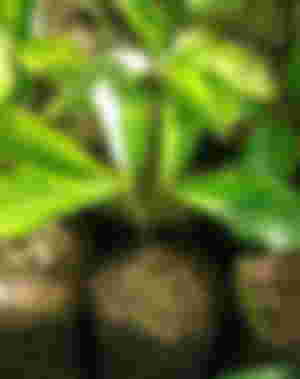 There were only few kinds of seedlings in the nursery this time. What astounded me more than anything was the little falls I found on the corner of the nursery. Now I comprehend the reason why the nursery was situated here because it has abundant water which is so much significant for the development of the seedlings.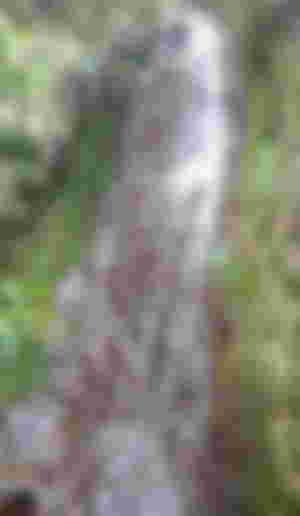 A man in his 50's I think who act as our foreman was already present. He directed us to where we can begin our task. I grinned wryly as I saw the spot is so much exposed to the sun. It was still 9:00 yet it was too hot already. Somewhere inside me I figured, what would I be able to say? this is my labor. 😅 I didn't finnish my schooling so I had no real option except to acknowledge the task.

We had to  was work quickly because of the heat and had a brief break at past 10.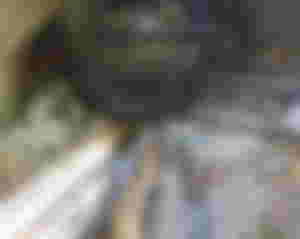 See the kettle with thick soot? I am used to it when we went to work in the ricefield during planting season. I was astonished to think that there's a kettle in this working environment. My neighbor once told me that the foreman is consistently the person who gets ready and prepares for breaktime and lunch.Now I see how it works. He always brought with him bakery bread. The smell of the brewed coffee that was in the kettle was exceptionally enticing and welcoming. We appreciated tasting it to its last drop and before we continued our work once more, I noticed my companion took out something from her bag. It was a canned corned beef. I figured out this is how it works in here so I took out mine too and set it beside my companion's.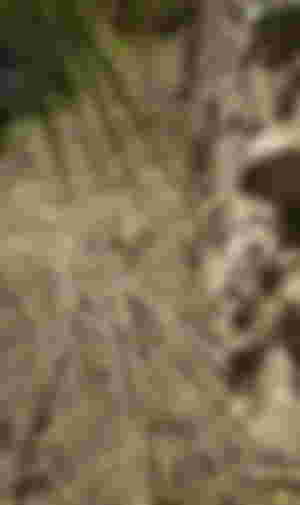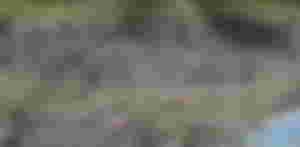 We finnished clearing the thick vegetation in a couple of hours before midday. Perhaps we have the same thought with my companion of leaving the spot as quick as possible because its too hot so without rest we continued the task until we reached the end. 🤣Later, the foreman motioned for our lunch. We had a simple dinner, corned beef sauted with young bitter gourd which my companion picked from its vine that climbs in the net material of the nursery before we left to resume our task. We had little discussions then, and, resigned from work afterward but my companion had another plan. She had to collect sticks to serve as fence to her upcoming mallard farm. I accompannied her on the upper part of the nursery that overlooks the mainroad.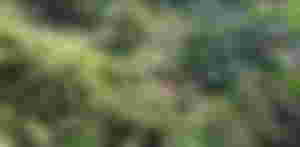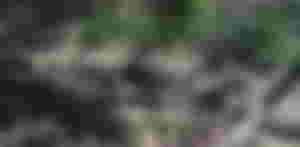 There's no nice spot to take a shot because the place was shaded with various trees. It is also steep that one must take care in walking but I assure you it was so cool since the spot was shaded with fruit trees. We needed to wait for a ride returning home so we settled close by of the main road below the nursery.Good thing a fellow from our community in his pick up passed by and we had a free ride headed home.
That's all for today.
Thanks again for joining me in here. ❣️I had to reedit this for how many times because everytime I opened my draft, the old one keeps showing minus the images. It's so difficult to upload images nowadays.
12-7-21
>Xzeon<