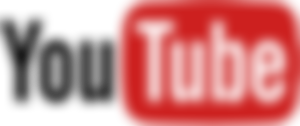 YouTube was created by three PayPal employees as a video-sharing website where users could upload, share and view content. The Internet domain name www.youtube.com was activated on Monday, February 14, 2005, at 9:13:12 p.m.
YouTube was founded by Chad Hurley, Steve Chen, and Jawed Karim, when they worked for PayPal Prior to working for PayPal, Hurley studied design at the Indiana University of Pennsylvania Chen and Karim studied computer science together at the University of Illinois at Urbana–Champaign. YouTube's initial headquarters was above a pizzeria and Japanese restaurant in San Mateo, California.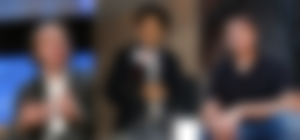 The domain name "YouTube .com" was activated on February 14, 2005 with video upload options being integrated on April 23, 2005 after being named "Tune In, Hook Up" the original idea of Chad Hurley, Steve Chen, and Jawed Karim. The concept was an online dating service that ultimately failed but had an exceptional video and uploading platform. After the infamous Janet Jackson/ Justin Timberlake Super Bowl halftime show the three creators realized they couldn't find any videos of it on the internet, after noticing that this type of platform did not exist they made the changes to become the first video sharing platform. The idea of the new company was for non-computer experts to be able and use a simple interface that allowed the user to publish, upload and view streaming videos through standard web browsers and modern internet speeds. Ultimately, creating an easy to use video streaming platform that wouldn't stress out the new internet users of the early 2000s. The first YouTube video, titled Me at the zoo, was uploaded on April 23, 2005, and shows co-founder Jawed Karim at the San Diego Zoo and currently has over 85 million views and 2.7 million likes. Hurley was behind more of the looks of the website, he used his art skills to create the logo and designed the look of the website. Chen made sure the page actually worked and that there would be no issues with the uploading and playback process. Karim was a programmer and helped in making sure the initial website got put together properly and helped in both design and programming.
YouTube began as an angel-funded enterprise working from a makeshift office in a garage. In November 2005, venture firm Sequoia Capital invested an initial $3.5 million, and Roelof Botha (a partner of the firm and former CFO of PayPal) joined the YouTube board of directors. In April 2006, Sequoia and Artis Capital Management invested an additional $8 million in the company, which had experienced significant growth in its first few months.
After opening on a beta service in May 2005 YouTube.com was trafficking around 30,000 viewers a day in just months of time. After launching six months later they would be drawing well over two million viewers a day. By March 2006 the site had more than 25 million videos uploaded and was generating around 20,000 uploads a day. During the summer of 2006, YouTube was one of the fastest growing sites on the World Wide Web, hosting more than 65,000 new video uploads. The site delivered an average of 100 million video views per day in July. However, this did not come without any problems, the rapid growth in users meant YouTube had to keep up with it technologically speaking, they needed new equipment to match the insane numbers they were bringing in and they needed more broadband connection to the internet. The increasing copyright infringement problems and lack in commercializing YouTube eventually led to outsourcing to Google who recently had just failed in their own video platform. It was ranked the fifth-most-popular website on Alexa, far out-pacing even MySpace's rate of growth.The website averaged nearly 20 million visitors per month according to Nielsen/NetRatings, with around 44% female and 56% male visitors. The 12- to 17-year-old age group was dominant. YouTube's pre-eminence in the online market was substantial. According to the website Hitwise.com, YouTube commanded up to 64% of the UK online video market.
YouTube entered into a marketing and advertising partnership with NBC in June 2006.
 On October 9, 2006, it was announced that the company would be purchased by Google for US$1.65 billion in stock, which was completed on November 13. At that time it was Google's second-largest acquisition. This kickstarted YouTube's rise to becoming a global media dominator, creating a multi-billion dollar business that has surpassed most television stations and other media markets, sparking success for so many different YouTubers and content creators. The agreement between Google and YouTube came after YouTube presented three agreements with media companies in an attempt to avoid copyright-infringement lawsuits. YouTube planned to continue operating independently, with its co-founders and 68 employees working within Google. Viral videos were the main factor for YouTube's growth in the beginning of its early days with Google, for example Evolution of Dance, Charlie Bit My Finger, David After the Dentist and so many more.
Google's February 7, 2007 SEC filing revealed the breakdown of profits for YouTube's investors after the sale to Google. In 2010, Chad Hurley's profit was more than $395 million while Steve Chen's profit was more than $326 million.
In 2006, Time Magazine featured a YouTube screen with a large mirror as its annual 'Person of the Year'. It cited user-created media such as that posted on YouTube and featured the site's originators along with several content creators. The Wall Street Journal and The New York Times also reviewed posted content on YouTube in 2006, with particular regard to its effects on corporate communications and recruitment. PC World Magazine named YouTube the ninth of its Top 10 Best Products of 2006. In 2007, both Sports Illustrated and Dime Magazine featured positive reviews of a basketball highlight video titled, The Ultimate Pistol Pete Maravich MIX.
It is estimated that in 2007, YouTube consumed as much bandwidth as the entire Internet in 2000.
Originating in 2007, the YouTube Awards are annual awards given out in recognition of the best YouTube videos of the preceding year as voted by the YouTube community.
On July 23, 2007 and November 28, 2007, CNN and YouTube produced televised presidential debates in which Democratic and Republican US presidential hopefuls fielded questions submitted through YouTube.
 In November 2008, YouTube reached an agreement with MGM, Lions Gate Entertainment, and CBS, allowing the companies to post full-length films and television episodes on the site, accompanied by advertisements in a section for US viewers called "Shows". The move was intended to create competition with websites such as Hulu, which features material from NBC, Fox, and Disney.
YouTube was awarded a 2008 Peabody Award and cited as being "a 'Speakers' Corner' that both embodies and promotes democracy".
In early 2009, YouTube registered the domain for videos embedded on United States federal government websites.In November of the same year, YouTube launched a version of "Shows" available to UK viewers, offering around 4,000 full-length shows from more than 60 partners.
Entertainment Weekly placed YouTube on its end-of-the-decade "best-of" list In December 2009, describing it as: "Providing a safe home for piano-playing cats, celeb goof-ups, and overzealous lip-synchers since 2005."
In January 2010, YouTube introduced an online film rentals service which is currently available only to users in the US, Canada and the UK. The service offers over 6,000 films. In March 2010 YouTube began free streaming of certain content, including 60 cricket matches of the Indian Premier League. According to YouTube, this was the first worldwide free online broadcast of a major sporting event.
On March 31, 2010, YouTube launched a new design with the aim of simplifying the interface and increasing the time users spend on the site. Google product manager Shiva Rajaraman commented: "We really felt like we needed to step back and remove the clutter. In May 2010, it was reported that YouTube was serving more than two billion videos a day, which was "nearly double the prime-time audience of all three major US television networks combined". In May 2011, YouTube reported on the company blog that the site was receiving more than three billion views per day.[  In January 2012, YouTube stated that the figure had increased to four billion videos streamed per day.[
According to May 2010 data published by market research company comScore, YouTube was the dominant provider of online video in the United States, with a market share of roughly 43 percent and more than 14 billion videos viewed during May.
In October 2010, Hurley announced that he would be stepping down as the chief executive officer of YouTube to take an advisory role, with Salar Kamangar taking over as the head of the company.
James Zern, a YouTube software engineer, revealed in April 2011 that 30 percent of videos accounted for 99 percent of views on the site.
During November 2011, the Google+ social networking site was integrated directly with YouTube and the Chrome web browser, allowing YouTube videos to be viewed from within the Google+ interface. In December 2011, YouTube launched a new version of the site interface, with the video channels displayed in a central column on the home page, similar to the news feeds of social networking sites. At the same time, a new version of the YouTube logo was introduced with a darker shade of red, which was the first change in design since October 2006.
In 2012, YouTube said that roughly 60 hours of new videos are uploaded to the site every minute, and that around three-quarters of the material comes from outside the U.S. The site has eight hundred million unique users a month.
Starting from 2010 and continuing to the present, Alexa ranked YouTube as the third most visited website on the Internet after Google and Facebook.
In late 2011 and early 2012, YouTube launched over 100 "premium" or "original" channels. It was reported the initiative cost $100 million. Two years later, in November 2013, it was documented that the landing page of the original channels became a 404 error page. Despite this, original channels such as SourceFed and Crash Course were able to become successful.
An algorithm change was made in 2012 that replaced the view-based system for a watch time-based one that is credited for causing a surge in the popularity of gaming channels.
In October 2012, for the first-time ever, YouTube offered a live stream of the U.S. presidential debate and partnered with ABC News to do so.
On October 25, 2012, The YouTube slogan (Broadcast Yourself) was taken down due to the live stream of the U.S. presidential debate.
YouTube relaunched its design and layout on December 4, 2012 to be very similar to the mobile and tablet app version of the site. On December 21, 2012, Gangnam Style became the first YouTube video to surpass one billion views.
In March 2013, the number of unique users visiting YouTube every month reached 1 billion. In the same year, YouTube continued to reach out to mainstream media, launching youtube comedy week and the YouTube Music Awards. Both events were met with negative to mixed reception. In November 2013, YouTube's own YouTube channel had surpassed Felix Kjellberg's PewDiePie channel to become the most subscribed channel on the website. This was due to auto-suggesting new users to subscribe to the channel upon registration.
On April 3, 2018, a shooting took place at YouTube headquarters.
In November 2019, YouTube has announced that the service will phase out the classic version of YouTube Studio to all YouTube creators by the spring of 2020. It's currently available and accessible to some YouTube creators by the end of March 2020.
In June 2020, YouTube phased out the ability to use categories.
The creation of YouTube has allowed for a brand new job archetype to emerge from the media platform, being a YouTuber. The role has evolved from its early days and has become something totally different than it originally was. In the beginnings of YouTube, the creators did not do everything for the money, because generally there was none, today wealth is directly associated with the title. Before everything on YouTube was overrun with ads, monetization and loud teenagers the content creators did it for the publicity and love of creating videos. In the early days of the video platform popularity and payment was determined by the amount of subscribers a channel had, today things are judged by the average views a video gets and that determines the amount of money a person can make. The earliest pioneers of YouTube, many of whom have now fizzled out, were Ray William Johnson, FRED, Smosh, NigaHiga, Mail Order Comedy, BroadCity and too many more to list. Almost 3,000 YouTube channels today have a million subscribers, nearly 25,000 have more 100,000 subscribers, and on average four channels get to a million subscribers every single day. YouTube is no longer a simple website for the average internet user, it is now a necessary item for people to maintain their daily dose information, and is even a means of starting a prosperous career.
Precent Youtube CEO: Susan Diane Wojcicki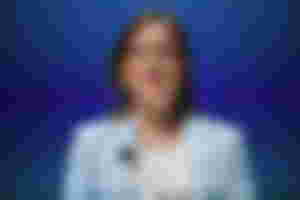 Present YouTube Headquarters: San Bruno, California, United States.