Related about"SUMMER"....
Summer is the hottest of the four 🍀 temperate seasons,occuring after spring and before autumn.At or centered on the summer solstice,the earliest sunrise and latest sunset 🌇 occurs, daylight hours are longest and dark 🌑 hours are shortest,with day length decreasing as the season progresses after the solstice.The date of the beginning of summer varies according to climate, tradition,and culture.When it is summer in the Northern Hemisphere,it is winter in the Southern Hemisphere,and vice versa.
From an astronomical view,the equinoxes and solstices would be the middle of the respective seasons,but sometimes astronomical summer is defined as;
"Starting the solstice,the time of maximal insolation, often identified with the 21st day of JUNE or DECEMBER".
By solar reckoning, summer instead starts on MAY DAY and the summer solstice is Midsummer.A variable seasonal lag means that the meteorological center of the season, which is based on average temperature patterns, occurs several weeks after the time of maximal insolation.
In southern and southeast ↘️ Asia,where the monsoon occurs, summer is more generally defined as lasting from March, April,May,and June,the warmest time of the year, ending with onset of the monsoon rains.
Summer is traditionally associated with hot or warm weather ☁️.It is also associated with dry weather, while in other places,it is associated with rainy weather.The wet season is the main period of vegetation growth within the savanna climate regime.
Thunderstorm ⛈️ season in the United States and Canada runs in the spring through summer but sometimes can run as late as October or even November in the fall.These storms can produce hail, strong winds and tornadoes, usually during the afternoon and evening.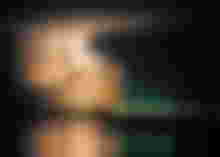 Holidays:-

School breaks:
Schools and universities typically have a summer break to take advantage of the warmer weather ☁️ and longer days.In almost all countries, children are out of school during this time of year for summer break, although dates vary.Many families will take holidays for a week or two over summer, particularly in Southern Hemisphere.Western countries with statutory Christmas ⛄ and New Year holidays.
In the United States, public schools usually end in late MAY Memorial DAY weekend, while colleges finish in the early MAY.Public school traditionally resumes near Labor Day, while higher institutions often resume in mid-August.
A wide range of public holidays fall during summer, including:
Northern Hemisphere

Bank holidays in the United Kingdom and Ireland

Bastille Day, National Day of France (14 July)

Belgian National Day,(21 july)

Canada Day,(1 July)

Independence Day Pakistan (14 August)

Independence Day India (15 August)

Christmas ⛄ Day (25 December)

New Years Day (1 January)
People generally take advantage of the high temperatures by spending more time outdoors during summer.Activities such as traveling to the beach ⛱️ and picnics occur during the summer months.Sports including cricket, association football ⚽,horse racing 🐎, basketball 🏀, American football 🏈, volleyball 🏐, skateboarding 🛹, baseball ⚾, softball 🥎, tennis 🎾,and golf ⛳ are played.
Water sports also occur.These includes water skiing, wakeboarding, swimming 🥽, surfing 🌊, tubing,and water polo.
"With many schools closed 🔒, especially in Western Countries, travel 🧳 and vacationing tend to peak during the summer.Teenagers and university students often take summer jobs,and business activity for the recreation,tourism, restaurant,and retail industries reach their peak.