I hope every one of you has ever heard about the Czech Republic. Because that's what today's article, and with any luck, the following two or three articles, will be about.
Today's article will be mostly about factual information.
The Czech Republic is located in Central Europe, next to Slovakia, Germany, Poland & Austria. Yes, you have heard right, the Czech Republic and Slovakia are two separate states. It was not always like that. Czechoslovakia was one united state before and during the Second world war. A total of 74 years.
The territory of the Czech Republic is divided into three regions, Bohemia, Moravia, and Silesia. These parts are further divided into a total of 14 regions. If you look at the Czech national emblem, each of the three regions has its own part.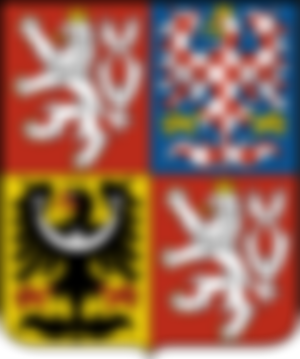 The two two-tailed lions are for the Bohemia, the black eagle for Silesia and the eagle on the blue background for Moravia.
The Czech Republic has been part of the European Union since 2004.

The Czech Republic is a parliamentary democracy, with a president and two chambers of parliament.
The official language is Czech. Czech is quite difficult, mainly because of the declension, and also Czech varies depending on whether you are talking to someone you know or not.
But don't worry, I'm preparing an article focused on Czech language, so we can learn together!
The Capital city is Prague. Sometimes Prague is called the Hundred Spired Prague.
You might ask, so Prague has one hundred towers, right?
No, it has not. But theoretically, two hundred years ago it has when Prague got this nickname for the first time.
A few years ago a group of people decided to count how many towers Prague really has. They counted about 400 towers. So the nickname doesn't apply much anymore, but it's still used.
In the Czech Republic, we still have our own currency. Czech koruna. The Czechs are still resisting the adoption of the euro as their currency.
1 USD is approximately 22 CZK.
Fun fact. If you add up values of all valid coins and banknotes the result will be 8888 Kč.
To be continued...
Thank you for reading! Would appreciate any tips!
You can read my other articles about the Czech Republic, crypto, and many others topics on my publish0x profile here. 
You can also find me on noise.cash.