A Walk To Remember - Movie Review
"A Walk to Remember" is a moving and heartbreaking film about a youthful relationship between Landon, a popular and irresponsible high school student, and Jamie, a shy and devoted Christian. Adam Shankman directed the film, which is based on Nicholas Sparks' novel.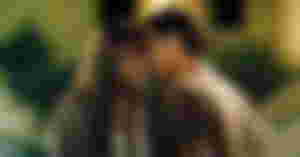 The movie tells the story of how Landon, who is initially dismissive of Jamie, begins to fall in love with her as they spend more time together. Despite the fact that Jamie is terminally ill with leukemia, Landon and Jamie's relationship blossoms into a beautiful and meaningful romance.
The movie teaches several important lessons about life, love, and the human experience. One of the most powerful lessons that I learned from this movie is the importance of living in the present and cherishing the time we have with the people we love. Jamie's illness serves as a reminder that life is fragile and that we should make the most of every moment.
Another lesson I learned from this movie is the power of forgiveness. Jamie forgives Landon for his past mistakes and accepts him for who he is, and Landon in turn learns to forgive himself and others. This teaches us that forgiveness is a powerful tool that can help us to move on from the past and build stronger relationships with the people around us.
The movie also teaches us the importance of self-acceptance and loving ourselves for who we are. Jamie, who is often bullied and made fun of because of her appearance and beliefs, teaches Landon to be proud of who he is and to always be true to himself.
Overall, "A Walk to Remember" is a powerful and emotional film that teaches us valuable lessons about life and love. It reminds us that we should cherish the time we have with the people we love and to always strive to be the best versions of ourselves.