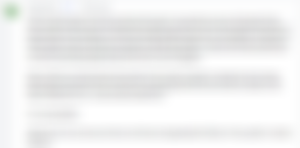 Oh by the way, those 'low quality posts' are not nonsense really but, hello? Greetings such as 'Good evening,' 'Good morning,' etc. etc. are not at all considered to be an article at the very least. They may be short, but, men, do you not have any other thoughts than those spammy posts? If I borrow our creators description, anything that does not require brain effort is considered as low quality post. And I do agree. We are earning through free tips and it is just but right to earn it well by giving value and not just whatever just to be given something.
During the first part that I've been a member of noise.cash, I was posting longer posts until I saw and did what many was doing. I simply lost the motivation to write quality posts just because of 'them.' But then that's where I was wrong. I should have stick to my principle and so I deleted my low quality posts and retained those that I deem high quality. I was reminded of what I need to post about. This is a wake up call not just to me but to everybody else who's lost their touch of what should be.
I hated it that when I posted longer articles at noise.cash, many simply don't read it so I resorted to low quality posts. And that's where I was guilty. And it should not be an excuse at all to resort to low quality just because many are doing it. So how shameful at the same time.
But then, I was pleased by the new announcement that they will soon stop giving FreeTips to "low quality" content authors. At last, they are doing that! Because honestly if you read on your explore page at noise.cash, many are still trying to earn quick BCH by posting random nonsense and I agree that we should post something of more quality. Or what's very hard describing your day? Or talking about your favorite hobby? Things like that.
I really do hope that noise.cash will also serve as a platform for beginning writers or a practice platform for young people to share their stories. I mean it! Starting with those will already be a great milestone in being able to express oneself.
I am very grateful I was able to replenish my mobile load thru the tips I earned thru noise.cash. Yeah!
---
So no more spamming!!! With or without reminder! Let's maintain our credibility as value or content giver or creator. Even a simple quick walkthrough thru your backyard is already something of high quality. Just make sure to work around a nice reason why you are doing what you're doing.