Kamusta! (How are you!) my day was kinda boring so I decided to write a poem tonight. I used to write poems when my mind was preoccupied with pressure and stress. So writing is my own way to unload all of it. It's a great privilege to share my first ever poem written in this site, hope you'll like it.
This poem that I'll be sharing to you is my first ever poem written in college. I was in the middle of depression when I wrote this. I have nobody to call and lean on. My body gets numb when everyone turned their back on me. Smiling is what I always did to hide all those pain, downfalls, and rejections. The darkness was my comfort place and I want to escape from anything that bothers me. On that depressing moment, I saw a pen and a yellow paper in my study table. My hand seems to have it's own will to grab the pen and wrote everything what's on my mind. I find myself crying while writing this poem and through it I was saved from distress. After that, I felt quite okay and that was the beginning of my writing journey.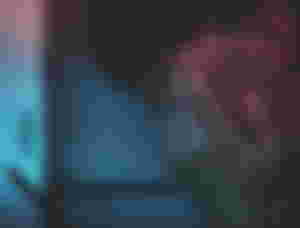 My heart kept on bleeding,
Nobody wants to impart healing,
Tell me, when will I be freed from agony,
The chain was just to tight and no one has the key.
No more tears left to cry
My eyes just went dry
I hate it when they pity me
It just pisses me.
I had enough with sanity
I had enough with toxicity
I had enough with stupidity
I had enough with hypocrisy.
Am I born to suffer?
Or born to die
The voices in my head haunts me at night
I cried out for help with all my might
But no one seems to hear my side.
I hurt myself
To help myself
Pain after pain
Till I go insane
I want everybody to cry for me,
If I no longer exist,
I am nowhere to be found
But please come find me.
Here I am
Embracing the darkness
Living in the place of sadness,
Abandoned by Peace and happiness
My life's purpose seems useless and
Everyone turned their back on me,
So better to end it,
Coz I had enough.
Writing is like a remedy to my soul, it unleashes all the negative thoughts that I have been carrying for a long time. Now, I have a hiding place to go with, where I can free to express myself, free from judgments, free from criticisms and negativity. The moment I write this poem I've felt a light feeling inside my heart that creates a very calming effect, and I realized that READ.CASH is a great opportunity for me to show who really I am. In this site I am free to be me. I'm so grateful to be part of this virtual family.
Hopefully, the message of this Poem reached you, thanks for reading. I am open for any suggestions, please help me improve guys because I want to be a good writer that touches and inspires the heart of every reader.
I may not be a poet or something but I am hoping to become one someday.😊
Lead image from unsplash.com