10 Expensive Things Owned By Kenyan Billionaire Jimi Wanjigi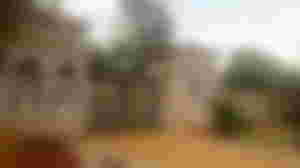 Housed behind massive security gates, this massive mansion, is thought to belong to Billionaire Jimmy Wanjigi, one of Nairobi's richest businessmen.
The estate is said to be vast with both a main mansion and several guest houses located inside.
The main mansion features 7 bedrooms and 5 bathrooms, a large kitchen and gardens filled with palm trees and a large swimming pool to the rear.
The Jimi Wanjigi mansion is thought to house a large basement that features a panic room, private gym, home movie theater and more.
---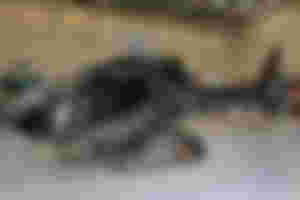 When Jimmy Wanjigi travels, he make sure he does so not only in style but also by the quickest and safest method of transportation possible.
The Jimi Wanjigi helicopter in question features the registration 5y-JWJ and is thought to have cost the billionaire businessman Ksh 168 million.
The helicopter's insurances and equipment are thought to be serviced through the National Bank of Dubai.
It was registered in August 2010 by Kenya Civil Aviation Authority after which Jimmy decided to operate the helicopter through Lady Lory leasing services based at the Wilson Airport.
---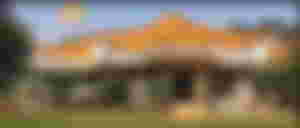 This exquisite Jimi Wanjigi mansion located in Muthaigi, is shaped in the style of a Japanese temple with an orange roof and is set in a large compound.
The massive house Jimi Wanjigi lives in has 2 large chandeliers hanging in the foyer, alongside a few family photos.
The courtyard within the estate has room for around 10 cars
The highly-guarded compound is a Thai-style lounge where Wanjigi is reported to retreat to relax and Security cameras are strategically placed in every corner, watching over every inch of the grounds.
Outside there is a basketball court and a large swimming pool along with high security gates and walls that would resemble a prison.
Its thought that the billionaire has his own private security force which guards the mansion 24/7 and stops people taking pictures of the inside.
---
Costing close to $500,000 dollars, this car features a 6.7 L V12 engine and is one of the most luxurious cars that Rolls Royce have ever produced.
The car has some amazing features including Night vision, Active cruise control, Head-up display, WiFi hot-spot and Laser headlights with a high-beam range of more than 600 metres.
Jimi Wanjigi's Phantom has a 0-60 mph speed of around 5.8 seconds and a limited top speed of 155 mph
The interior of the car is just as luxurious as its technology features with specialist leather and the car is one of the quietest in its class.
---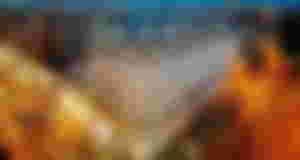 Located at an undisclosed location in one of London's most prestigious and most expensive borough's this apartment is thought to be once again, shrouded in secrecy.
As Jimi Wanjigi does live quite a private lifestyle we don't have any pictures of Mr Wanjigi's home we can show you, however we can show you some of the residences that are located in the area.
These types of homes sell for up to $30 Million dollars and come with every type of convenience you can imagine.
Some feature large rooms with extensive living space and multi million dollar basements, while others are pent house apartments that cost in excess of $50 Million dollars.
---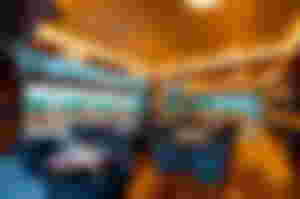 Considered to be one of the most prestigious and expensive restaurant's in Nairobi, The Caramel Restaurant & Lounge features a strict dress code and ample security.
The Jimi Wanjigi restaurant serves many items on its menu and one of the most popular being its Surf and Turf dish.
Other dishes include steaks, pasta and much more with the chain of restaurants also based in the cities of Dubai and Abu Dhabi.
---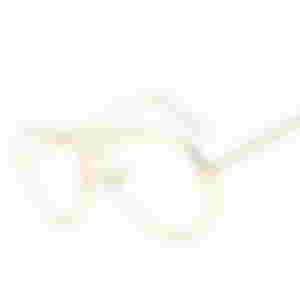 Thought to be made from Ivory and solid gold, these spectacles adorn the face of Kenyan Billionaire Jimmy Wanjigi.
The glasses were pictured during a press event and its thought that it is one of the only pictures of him to exist in the public domain at that time.
We are un-sure of the make of the glasses however if you are feeling confident then let us know down in the comments section below.
---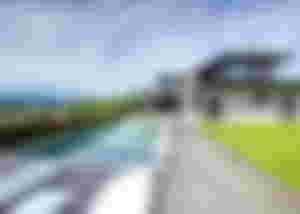 Another one of Jimmy Wanjigi's homes that are shrouded in secrecy, this home is thought to be located in a high security gated community, somewhere in the suburbs of Zurich.
This home is thought to be huge and features several luxurious bedrooms and bathrooms along with a home office, movie theatre and home gym.
Outside there is a large open plan garden that features a swimming pool and BBQ area where Jimi Wanjigi can cook up a good meal.
Currently no pictures of the home are thought to exist as security is high and people with camera's are most certainly not welcome, especially with his known level of security.
---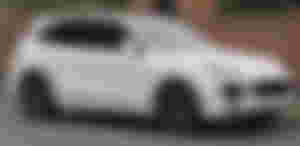 The last of Jimmy Wanjigi's car collection on our list, his Porsche Cayanne is thought to be worth somewhere between $70,000 to $90,000.
His car has a top speed of between 152.2 and 177.1 mph, can go from 0-60 mph in 7.1 seconds and has a 3.2 Litre V8 engine.
The Jimi Wanjigi car has had modifications in the exhaust manifold and was launched in North America in 2003, with several variant models coming out since release.
Jimmy Wanjigi is thought to own many other expensive vehicles not on this list, leave your comments down below and tell us which ones you think he owns!
---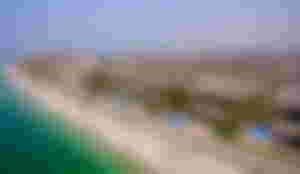 Thought to be bolt holes for Jimmy Wanjigi and his family, these posh and very expensive Dubai homes are located in and around the super-wealthy city of Dubai.
Its currently un-clear exactly how many homes the Jimi Wanjigi family own, however with neighbours like Jacob Zuma and one of the sons of Robert Mugabe, its easy to see why luxury living for Jimmy Wanjigi is a walk in the park.
On average, homes in the high end locations of the city sell for well over $10 Million and feature a whole host of amenities including large swimming pools and home theaters.
---
---
Thanks for reading our article on 10 Expensive Things Owned By Billionaire Jimmy Wanjigi, please throw a like on the article to support the on-going series, comment down below of you think I missed anything and subscribe for more top-list articles coming this year.