Home is where we return
We feel most comfortable at home and with our families. No matter how far we travel or how picturesque the destinations we visit are, returning to our homes and families is always the most lovely experience. Being surrounded by family members, including parents, siblings, and other families, makes the house the most lovely location on earth.
Even though the house is not a stunning structure, it is a straightforward structure that shields us from the hot sun and serves as our most comfortable and beautiful haven. Perhaps when we are in public, we take on other personas, but sometimes being at home allows us to be who we truly are without having to worry about what others may think.
Sometimes letting go of concern for what other people may think allows us to be ourselves. We experience that occasionally when we are at home. There is always laughter at home, and what is done there will always be missed. A lot of priceless, lovely memories are also kept there. Our initial education is received in the family home.Our secondary place of education is school. Our krater is first educated by his or her family. When we are outside the family, the family teaches us to have morals and good character. Then we will act appropriately in line with the family's established routines.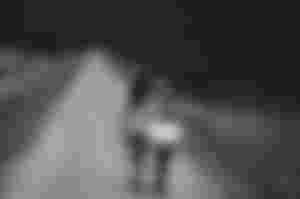 When we face difficulties in life, family is always there to help us.They always accompany us through difficult times. They try to get us out of trouble and give us support even when we disappoint them; the door of forgiveness is always wide open for us.
Especially our mothers are people who always love and care for us and mother's love never fades for her children. Mother always gives good motivation and encouragement to continue to face the problems we face today. And the figure of a mother will always be missed, the clothes she wears, her smile, her affection, and mother's cooking is something we will miss when we are away from them.
God has given us the gifts of a home and a family, for which we are eternally grateful. It is because of his unfailing love and affection that we develop into good children. In order to be reunited with our loved ones after a lengthy separation, we must be patient and willing to put up with longing.
When our family tells the character that it's simple to be an overseas child if you still remember your family and birthplace, they are saying that family is everything. Sometimes all it takes to alleviate homesickness is a simple video chat to check in. This is what makes children who are studying abroad long for the familiarity of home, and many people verbally express this need.