Advantages of restricting association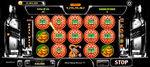 Limiting our associations is another way to safeguard our mindset. We are unable to forever avoid speaking with employees or preventing some members of our family from visiting. However, we can restrict the amount of time we spend with them, which will restrict their capacity to sway us. Some people get a few minutes, but not hours, of our time. Some folks get a few hours, but not a few days, from us. No, if realizing our dreams is on the line. Too much sway is not a good thing. By setting time limits, we can occasionally prevent having to sever ties with those who are bad influences.
But we still have to be careful, even with limited association. Because, sometimes the influence is very subtle because it can have an accumulated effect that is difficult to see. We must always remember that failure is the result of small mistakes repeated daily, over a long period of time, that accumulate slowly and subtly. In the personal and business world, about 80% (the majority) of the people close to us, will influence about 20% of the results we achieve. On the other hand, about 20% (minority) will produce 80% of the good results.
And here's a strange but valuable point of view to accompany this interesting fact:
The 20% group, which generates 80% good outcomes, will only get 20% of our time, while the 80% group will strive to acquire 80% of our time (but only produces 20% good results). Here, the difficulty should be clear-cut. Spending 80% of our time with 20% of individuals who help us achieve 80% of the outcomes and 20% of our time with 80% of the people who only contribute 20% of the results requires self-control. This is not a simple job. People in the majority are frequently quite adept at gaining access to individuals who are making genuine efforts to improve. If we are not vigilant, they have the potential to take nearly 80% of our valuable time.
They'll be like camels poking their noses into tents if we let them, that's for sure. If the camel is allowed to enter the tent unchecked, it won't be long before we are standing outside the tent. The majority of this 80% group are good individuals who are engrossed in the pursuit of success but don't yet understand the significance of achievement. Thus, those seeking luck and happiness should be aware of the workings of this 80% group. They fail to see that the cause must come before the solution. They fail to realize that once a person's mind is fixed on an obsession, they won't require instructions or special training to seize opportunities.
There are people who want to know so they may find out in this world of possibility and challenge, and there are people who believe they know when they actually don't. There are those who are really careless about their development and growth. It's conceivable that some of our close friends won't disappoint us if we're fortunate enough to discover a gold mine and wish to tell them about it. Some of them will take issue with the conditions of the deal if we ask for their assistance and labor in exchange for some of our luck.
Some people would berate the shovels' low quality and their blistered hands following long hours of labor. Some will bemoan the excessive distance between their cozy home and the gold mine. After all the hard work is done, some people will gripe about how much tax must be paid and how unjust it is. However, some people will still gripe that someone else has more money than they do. And some people will criticize us for having a biased viewpoint. Even if self-improvement isn't always simple, those who put effort into it generally have worse experiences than those who don't.
Because of the opinions of people we value and try to make friends with, we shouldn't put off the decision to find our "gold mine" in life. This will only have a negative effect on our attitudes and self-confidence, which will steal too much of our passions and desires.
The unwholesome influence of individuals who have had a negative impact on us must be curbed or eradicated. If not, the pessimism of those who do not share our goal of a better life could cause us to lose sight of our own vision.
Lead image from unsplash