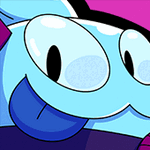 Face source: https://www.weforum.org/people/jose-fernandez-da-ponte
PayPal, the American centralised e-payment company, is working to have crypto withdrawals to third-party wallets according to the PayPal executive with new plans on the rise regarding crypto.
On a CoinDesk Consensus 2021 conference (more about the event can be found here: https://events.coindesk.com/events/details/coindesk-consensus-presents-consensus-2021/), the executive of PayPal Jose Fernandez da Ponte mentioned to moderator Jeff John Roberts that a withdrawal function for crypto on PayPal is currently being worked on. Although a variety of crypto can be bought and used in PayPal, it can only be used within the account, stuck there with no way out of the PayPal system. This beats a major purpose of crypto which is to bring a decentralised ecosystem as PayPal is a centralised company that would process such crypto transactions.
Having the implementation of withdrawals to third-party wallets does have some effect on this beaten purpose, though not to a full extent, not allowing full freedom to decentralised wallets (e.g. MetaMask and Math Wallet). Third-party wallets still act similar to centralised payment operators, going by terms and conditions which can bring legal/financial issues that are not in decentralised cryptos, such as closed accounts. However, there may be a possibility to transport the crypto from such third-party wallets to decentralised wallets, so perhaps people can withdraw their crypto from PayPal into the decentralised ecosystem soon.
Although it may not be the best, it is a step in the right direction, PayPal seeing the great popularity of crypto which it needs to adapt into its business if it is to keep up to pace with the technology of the currencies of the world. It is hoped that from this, PayPal will also consider withdrawals to decentralised wallets, though this may take a long time and oppressive action before satisfactory results appear.
On the subject of crypto withdrawals for PayPal, da Ponte told the following:
We want to make it as open as possible, and we want to give choice to our consumers, something that will let them pay in any way they want to pay. They want to bring their crypto to us so they can use it in commerce, and we want them to be able to take the crypto they acquired with us and take it to the destination of their choice.
He also mentioned the following:
The company ships new developments every two months on average, though it's unclear when the withdrawal functionality is coming.
This means that it is not guaranteed for PayPal to implement such plans, but it may be a high possibility from the opinion of the community and the increased popularity of crypto.
Rumours have been around the media that claim for PayPal to have plans of launching its own stablecoin (includes here: https://www.theblockcrypto.com/post/103617/paypal-has-held-exploratory-talks-about-launching-a-stablecoin-sources). However, da Ponte downright went to the negative of such a rumour, claiming that 'This is way too early.'
On the subject of CBDCs (Central Bank Digital Currencies) with PayPal vice president claiming to have met with central bankers across the glove, da Ponte told the following:
It absolutely makes sense that central banks will issue their own tokens. Sometimes we position the debate as CBDCs versus stablecoins, but it's a bit of a fake debate. There is no trade-off. We think they will co-exist.
Having a stablecoin being developed into PayPal would bring an influx of interest for its customers into crypto. However, what the stablecoin is to be pegged on would be a considerable question, though pegging it at the US dollar would seem to be the best option. One great benefit of PayPalCoin, if it happens to get into the cryptosystem, is that it would tremendously increase PayPal's activity to hold quick development, entering the crypto market where great whales smash into arguably every top cryptocurrency. 
The rumour of PayPalCoin is smashed by da Ponte, but that is for now, and it is possible that in the future PayPal will develop such a cryptocurrency that brings interesting projections for PayPal.
coindesk - PayPal Will Let Customers Withdraw Crypto, Exec Says - https://www.coindesk.com/paypal-will-let-customers-withdraw-crypto-exec-says
Blockonomi - PayPal Will Expand its Crypto Operations: Coin Withdrawals Soon - https://blockonomi.com/paypal-coin-withdrawals/
World Economic Forum - Jose Fernandez da Ponte - https://www.weforum.org/people/jose-fernandez-da-ponte