DeFi Iron Finance is set to relaunch today (Monday 12th of July, 2021) at 1 pm UTC (Coordinated Universal Time) on the Polygon (MATIC) network after a devastating bank run last month.
As mentioned before, the Iron Finance team announced a relaunch on the 12th of July at 1 pm UTC. The relaunch will come with a range of new features, including a new official Iron Finance token that will overtake the pre-existing TITAN token: ICE (also known as TITANv2). The name of ICE was claimed by Iron Finance as an inspiration from the book series 'A Song of Ice and Fire,' more popularly known as 'A Game of Thrones' after which a TV series was named after. 'A Game of Thrones' is the first book for the series. In this book, Iron Finance is gaining inspiration from the Iron Throne that is said to be 'a well-known symbol.' 
ICE is set to have a hard cap max supply of 10 billion, which is expected to be reached in 3 years from the Iron Finance team. ICE would be distributed as follows within Iron Finance's services and users:
IronSwap (Iron Finance stableswap) - 1.5 billion ICE

1 billion ICE for 3 stables pool [USDC (USD coin)/USDT (Tether)/DAI (Dai)] as a liquidity incentive

0.5 billion ICE for other ICE liquidity pairs of the same purpose: incentivise 

IronLend - 1 billion ICE

All for liquidity incentives

IronLend is set to launch on the second half of July with more details promised from Iron Finance

IRON stablecoin - 4.5 billion ICE

All for IRONv2 stablecoin liquidity incentives

Launch scheduled at the start of August (in a few weeks)

Compensation - 2.9 billion ICE

All for the Compensation Fund

More information promised by the Iron Finance team later in July

Scheduled at the start of August

Treasury - 0.1 billion ICE

All more marketing and audits

Auditors summoned at every launch of a new product - ensures that the issue before causing Iron Finance's bank run is prevented
All this makes 10 billion - the max supply of ICE.
Iron Finance also released an alpha leak of the design for the relaunched DeFi, appearing similar to the earlier one with some stylish touches. The palette that Iron Finance appears more salient, thus making it more attractive to its users as opposed to its earlier one. The leaked image is shown below from Iron Finance's announcement.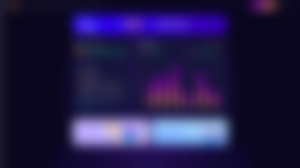 Iron Finance's bank run occurred on the 16th of June, 2021, which is about a month ago. Iron Finance claim for it to be the 'world's first large-scale crypto bank run,' costing about $2 billion in losses.
The bank run occurred in two stages for Iron Finance. The first was mentioned by Iron Finance around 10 am UTC on the 16th of June. They noticed whales removing liquidity from IRON/USDC, selling TITAN to IRON, then selling IRON to USDC directly to liquidity pools (LPs) rather than redeeming the IRON. This is believed to be similar to a flash loan, one person taking a large amount of money, putting it into one service, then taking it out with a quick profit. Due to such whale movement, IRON lost its peg while TITAN dumped more than 50% in 2 hours from $65 to $30, though recovered to $52 in 1 hour with IRON returning to its peg since IRON is a US-pegged stablecoin. 
The second stage happened around 3 pm UTC the same day with whales selling again. Many users began to panic, redeeming IRON and selling TITAN. The mass flock sell caused a discrepancy within the service. Since the TWAP (Time-Weight Average Price) was calculated every 10 minutes for TITAN, the spot price for TITAN was much lower than the TWAP of TITAN being the live motion of it. Such a discrepancy could be taken advantage of, theoretically creating an infinite amount of money, and thus continuing TITAN's plunge to death. As more TITAN was created from IRON redeems and the price proceeded to go down, it is likely that more and more people went out of Iron Finance with what they could, the DeFi breaking down in a blanket of flames. Iron Finance had a bank run.
TITAN's price was hugely affected by the bank run, turning virtually down to $0. TITAN is still at this price, though has increased considerably within the $0 mark to make a 11462.8% gain at the time of writing from its ATL (All-Time Lowest) of $0.000000015109. Below is a graph showing the maximum scope of TITAN's price, illustrating to great effect of Iron Finance's bank run.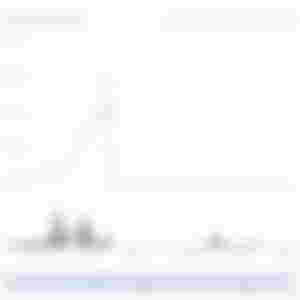 ICE will overtake TITAN in Iron Finance's relaunch, and so TITAN loses its place in the crypto world. Below is a tweet detailing the removal of support for TITAN tweeted on the 1st of July and can be visited here: https://twitter.com/IronFinance/status/1410527502464917504?s=20.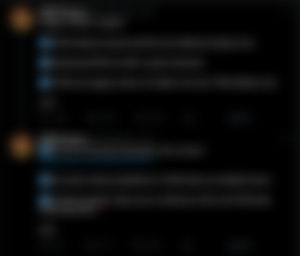 Medium (Iron Finance) - Iron Finance Rebuilding — Tokenomics - https://ironfinance.medium.com/iron-finance-rebuilding-tokenomics-318756d12549 
Medium (Iron Finance) - Iron Finance Post-Mortem 17 June 2021 - https://ironfinance.medium.com/iron-finance-post-mortem-17-june-2021-6a4e9ccf23f5 
Game of Thrones Wiki - A Song of Ice and Fire - https://gameofthrones.fandom.com/wiki/A_Song_of_Ice_and_Fire 
A Wiki Of Ice and Fire - Iron Throne - https://awoiaf.westeros.org/index.php/Iron_Throne 
Thumbnail Source: https://ironfinance.medium.com/iron-finance-rebuilding-3f16be5cab8b