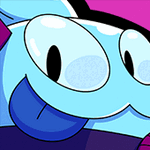 Rick and Morty PNG icon source: https://www.freeiconspng.com/img/43819 
The popular entertainment company Fox Entertainment has revealed earlier this week that it will be spending $100 million for its non-fungible token (NFT) project, releasing the world's first blockchain animated series.
With NFTs quickly taking the hold of the world and its attention, many people have jumped on board with the opportunities it has to offer. Businesses appear to have also joined in the trend, and this includes Fox Entertainment in its announcement of an NFT project.
The NFT project or business however preferred, will become launched under the name of Blockchain Creative Labs, looking at creating a platform for the creation, storage and distribution of content created via NFTs. To put it simply, it is an NFT ecosystem, Fox Entertainment looking at beating its competitors into this promising industry before any big guns step in.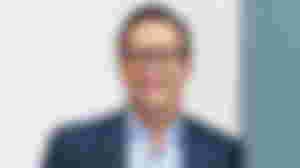 Image retrieved from https://variety.com/2021/tv/news/masked-singer-911-fox-charlie-collier-upfront-1234974240/ 
CEO of Fox Entertainment Charlie Collier stated the following on the project:
Not to go too far into it today, but as an advertiser-focused, artist-first and animation-obsessed company, Fox is going to take advertisers into the world of blockchain-powered tokens, including NFTs.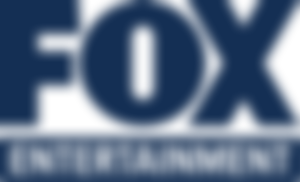 This means that not only will Fox Entertainment be going into the crypto world by itself, but have its partners follow, including advertisers as Collier mentions. The mention of advertisers is an interesting concept to consider with NFTs, perhaps never done before, so it would be intriguing to see how Fox Entertainment implements advertisements into its NFT project securely, appropriately and effectively. Whether they would be watch-to-earn advertisements, rewarding the user a small share for viewing/interacting with the advertisement, similar to the growing NFT sector of play-to-earn games, or be like regular video advertisements, will be a great consideration and exciting food for thought. 
Either option mentioned earlier would be interesting, though the former idea sounds more rewarding, allowing the users to become more intimate in the business of the NFT project.
On the spending of the $100 million, Fox spokeswoman Jean Guerin had the following in an email:
The funds will be used to finance the creative community, as well as existing brand and IP owners, to accelerate the adoption of blockchain technology within their content and brand ecosystems, and accelerate benefits to the mainstream audience.
This is all exciting news, taking into the fact of how large Fox Entertainment is, one of the world's leading entertainment company having billions in revenue.
The first animated series to go with Blockchain Creative Labs is Krapopolis, which is a comedy animated show made by Dan Harmon who created the well-known animated series Rick and Morty, arguably one of the best-animated series alongside other favourites including The Simpsons, Family Guy and American Dad.
Image retrieved from https://www.theguardian.com/tv-and-radio/2019/nov/20/twisted-grandpas-and-toxic-fans-how-rick-and-morty-became-tvs-most-unlikely-hit 
The Fox website has provided a listing of the animated series, though no images are provided. However, there is a description of the series, going as follows:
KRAPOPOLIS is an animated comedy set in mythical ancient Greece by creator Dan Harmon. Centred on a flawed family of humans, gods and monsters that tries to run one of the world's first cities without killing each other. KRAPOPOLIS will serve as the first-ever animated series curated entirely on the Blockchain, as FOX and Bento Box enter the NFT business. The company will launch a dedicated marketplace for KRAPOPOLIS that will curate and sell digital goods, ranging from NFTs of one-of-a-kind character and background art and GIFs, as well as tokens that provide exclusive social experiences to engage and reward super fans.
The listing can be visited here: https://www.fox.com/krapopolis/.
What is ironic is that as the description promises, Krapopolis is set in Ancient Greece, yet targeted at NFT expansion. It centres around the ideologies and structure of ancient society humorously but is used for the futuristic and perpetually expanding NFT market, presenting contrasting ideas.
The products of NFTs listed in the description are also curious items, which were "one-of-a-kind character and background art and GIFs." What makes this so amazing is the fact that when a person buys one of these NFTs, it is 'legally' theirs in terms of crypto, set down in the blockchain record. It goes against all traditional merchandise where there is no set owner and the items are not bound to a person.
The featuring of blockchain-related content "from character development right up through premiere night in 2022," meaning that new NFTs will constantly become created and distributed, from the beginning onwards. It was revealed from a spokesperson to CoinsDesk that the project will be based on the Ethereum (ETH) blockchain, which is the typical go-to place for NFTs. However, this brings the issue of transactions, ETH currently facing scalability issues with great fee prices, though it is predicted to become fixed as ETH upgrades to ETH 2.0 towards the end of the year.
The Hollywood Reporter - Dan Harmon Making First Blockchain Animated Series as Fox Embraces Crypto - https://www.hollywoodreporter.com/tv/tv-news/dan-harmon-blockchain-nft-crypto-series-fox-1234954403/
CoinDesk - Fox TV Puts $100M Behind Its NFT-Driven Blockchain Experiment - https://www.coindesk.com/fox-tv-puts-100m-behind-its-nft-driven-blockchain-experiment
Variety - Fox Entertainment, Bento Box Enter NFT Space, Launch $100 Million Creator Fund Through Newly Formed Blockchain Creative Labs - https://variety.com/2021/tv/news/fox-bento-box-nft-creator-fund-blockchain-creative-labs-1234997173/
Blockonomi - Fox Entertainment to Launch Blockchain-based Animated Show - https://blockonomi.com/fox-entertainment-blockchain-based-animated-show/
Wikipedia - Dan Harmon - https://en.wikipedia.org/wiki/Dan_Harmon
Wikipedia - Fox Entertainment Group - https://en.wikipedia.org/wiki/Fox_Entertainment_Group