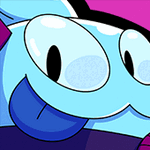 Thumbnail Source: https://www.latimes.com/business/real-estate/story/2020-12-30/elon-musk-sells-three-bel-air-homes-for-a-combined-40-9-million 
Elon Musk, notorious for his manipulation of the crypto market, has stepped up against criticism of him in his manipulation for Bitcoin (BTC), making BTC pump about 10%.
Taking a look at BTC over the past year, there is the usual trend with the majority of cryptocurrencies. First is the steady low trend at the beginning, facing some gains over August 2020 that is lost through September 2020 to remain at its original stable range. From 2021 BTC gains a strong momentum, rocketing into record heights. It peaks around the 8th of January at about $40,000 before having a tumble, recovery, then a stronger tumble. What is interesting is that this peak corresponds with the current price of BTC, tracing the dotted line of the chart. This means that BTC has fallen by 6 months. Following the tumble is a stronger momentum to push BTC further up where it hits a resistance point that gradually rises, fluctuating in a series of ups and downs. Then is the crash mid-May, BTC falling backwards. However, what is optimistic is the resistance that is formed after the crash, consistent over the last month. This may follow previous trends where there are some months of stability followed by a bullish period, which can be expected in the months to come. Also note that BTC takes the 'head and shoulder' structure towards the end, the mooning from the start of 2021 as the left shoulder, the resistance from March to May the head, and the crash following mid-May as the right shoulder.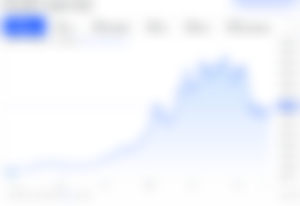 Going into the past month of BTC, there appears to be nothing suggesting a bullish run. From the start, BTC tumbles in a strong trend downwards, but after that, it remains relatively stable. There are no severe pumps or dumps, a strong resistance point established between about the $30000 to $40000 mark. Currently, BTC is at the top end of the range, and it appears to have stayed stable there the longest in the month after the starting crash. This may indicate a bullish period for BTC, though BTC may fall as well, following the resistance range.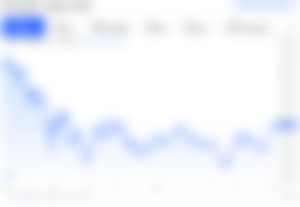 Zooming into the past day, BTC comes out extremely volatile, but note that the scale manipulates the appearance of the trend. There are strong rises and falls throughout the day, the most surprising from the beginning, a skyward rise then stays for about 10 minutes before dropping straight down to its original position before the rise. This rise went up about $500, or about 1.3% assuming BTC at $39000, which is extraordinary for 10 minutes. There was also a rise from 4 am to 8 am that reached a similar height to the preceding rise, but crashed from 8 am down to its original position. BTC here is at a resistance point, but it appears to be in a volatile state.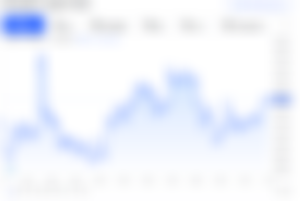 The current statistics of BTC are as follows:
Price - $39,187.95

24h price change- $3,377.93 (+9.43%)

24h low / 24h high - $35,730.60 / $39,746.35

24h Trading volume - $44,960,651,404.87 (+38.32%)

Market dominance - 43.73%

Market rank - 1st
Over the past week and so, Elon Musk remained relatively quiet around crypto. He posted mostly memes and updates of projects in his electric motors company Telsa, which can be viewed on his Twitter page here: https://twitter.com/elonmusk.
However, yesterday Elon Musk spoke out for crypto. It would be expected to be sarcastic or playful with crypto, but in this response, it was serious and fighting for crypto, showing the support Elon Musk has for crypto, even though the community may claim otherwise.
CoinTelegraph, a popular cryptocurrency news media company, tweeted out one of their articles yesterday. It criticises Elon Musk's actions, quoting the CEO of Sygnia, a cyber technology and services company, Magda Wierzycka that indirectly references Elon Musk. Her quote goes as follows:
What we have seen with Bitcoin is price manipulation by one very powerful and influential individual.
Elon Musk replied to the tweet by CoinTelegraph with a strong statement about BTC and his relation to it, showing his support for it. He straight-forward claims that the criticism is simply a lie, revealing that Tesla has sold about 10% of its BTC holdings to see if large amounts of BTC can be sold without affecting the market. Elon Musk also promises that Telsa will eventually accept BTC transactions, though when a reasonable (about 50%) amount of clean energy is used by miners with a positive future. The reply is shown below and can be visited here: https://twitter.com/elonmusk/status/1404132183254523905.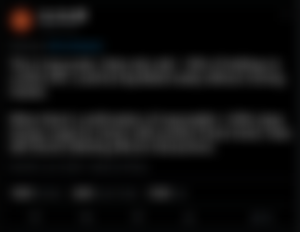 CoinTelegraph - Sygnia CEO criticizes Elon Musk for alleged Bitcoin pump and dump - https://cointelegraph.com/news/sygnia-ceo-criticizes-elon-musk-for-alleged-bitcoin-pump-and-dump
coinnounce - Bitcoin dominance rises to 45% in the 24 hours. - https://coinnounce.com/bitcoin-dominance-rises-to-45-in-the-24-hours/
CryptoPotato - Bitcoin Spikes $4K Following Elon Musk's Tweet, BTC Dominance Rising (Market Watch) - https://cryptopotato.com/bitcoin-spikes-4k-following-elon-musks-tweet-btc-dominance-rising-market-watch/
CoinTelegraph - Elon Musk, $40K and no demand: 5 things to watch in Bitcoin this week - https://cointelegraph.com/news/elon-musk-40k-and-no-demand-5-things-to-watch-in-bitcoin-this-week
CoinGape - Elon Musk Mocks 'Anonymous,' Days After the Hacker Group's Call Out - https://coingape.com/elon-musk-mocks-anonymous-days-after-the-groups-call-out/