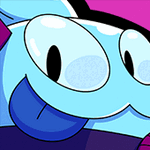 Elon Musk, notorious for his controversial opinions and influence over the crypto market, has criticised the top two cryptocurrency blockchains Bitcoin (BTC) and Ethereum (ETH) on grounds of their transactions while praising Dogecoin (DOGE) in an upcoming upgrade.
The reply from Elon Musk came a few hours ago in response to a tweet made by Matt Wallace who claims himself to be a top crypto and DOGE Youtuber. Matt Wallace's tweet gave a reminder for an imminent update for DOGE that will cause it to be one of the most used currencies in the world. However, no additional resources were provided, nor was there any large resources available throughout the internet when searching 'DOGE update,' indicating that there perhaps will not be a DOGE update anytime soon. From such a lack of evidence to support the tweet, it is believed to be misleading, if not then false, in hope of hyping DOGE. The tweet is shown below and can be visited here: https://twitter.com/MattWallace888/status/1413355442475085825.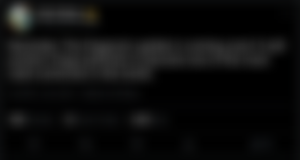 Looking through the Youtube channel of Matt Wallace (Final Stand), it appears to be a channel wholly based on DOGE with mentions of other cryptocurrencies, particularly regarding the reigning cryptocurrency according to market cap BTC. All videos have thumbnails that elicit excitement/hype, and such an observation supports the claim of Matt Wallace's tweet being either misleading or false. Matt Wallace appears to be not specialised within the development of DOGE nor its technology in advancing it, rather a content creator surrounding his work on such a controversial subject by the crypto community. Some of the most recent videos of Final Stand (i.e. Matt Wallace) are shown below and can be visited here: https://www.youtube.com/c/FinalStandChannel/videos.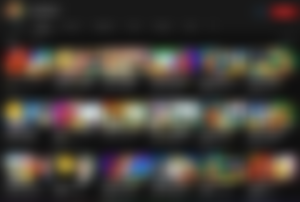 Elon Musk soon replied to the tweet from Matt Wallace praising DOGE for its supposedly upcoming upgrade. He criticises the roadmap/structure of BTC and ETH, stating that although pursuing a useful multilayer transaction system to improve the crypto world, its base layer transactions are limited. In simple, BTC and ETH have poor transaction systems even though they are going multilayer. As for DOGE, Elon Musk praises DOGE, giving it 'merit' for 'maximizing' its base layer transaction rate and cost via exchanges in a second layer. Here Elon Musk seems to be agreeing with the greatness of BTC and ETH services, including DeFis, real-world applications, and NFT services but has criticised its core, which are its transactions, that have risen issues regarding its systems. DOGE, on the other hand, is according to Elon Musk working for the best of its ecosystem, starting slowly from the base to ensure it is firmly set before introducing multilayer products. The tweet is shown below and can be visited here: https://twitter.com/elonmusk/status/1413396249546563586.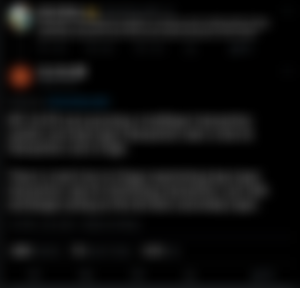 Elon Musk's negativity towards BTC and ETH and positivity towards DOGE have brought up the question of whether or not Elon Musk is striving for worldwide use of DOGE. Whether Elon Musk is telling the truth and wanting a wider use of DOGE, or jesting with the crypto community by picking out meme coins that have a humorous background to them. Elon Musk could be telling the truth, but he could also be jesting. It can be one or the other, or both, but it difficult to pinpoint. 
With BTC no longer provided as a valid payment method of Telsa and praise for DOGE, people have questioned will Telsa implement DOGE as a valid payment system. Elon Musk asked this question on the 11th of May 2021 and met with a total yes swing: 78.2% against 21.8% with almost 4 million votes. It is believed that Elon Musk has not responded to the poll and brings up the idea that the poll was Elon Musk considering if he should implement DOGE as a payment method for Telsa. The poll is shown below and be visited here: https://twitter.com/elonmusk/status/1392030108274159619?lang=en. 

With Elon Musk's reply on the supposedly upcoming DOGE upgrade, one person (Ɖ0G3꧁꧂) replied to the reply with a meme concisely and humorously putting out the consideration of DOGE for Telsa. It is shown below and can be visited here: https://twitter.com/Jaystatiion4/status/1413396338801319938/photo/1.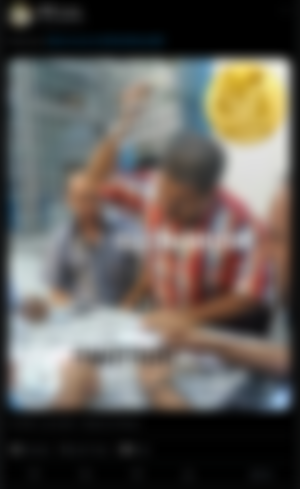 What is interesting to note is that both ETH and BTC are set to have complete upgrades to drastically improve their transactions that Elon Musk does not acknowledge in his reply. ETH is expected to have Ethereum 2.0 (ETH 2.0) that will essentially make transactions cheaper and faster by converting from PoW (Proof of Work) into PoS (Proof of Stake). One way to think of it is ETH becoming Binance Coin (BNB), but more decentralised and keeping its multitude of services. BTC is set to have its Taproot upgrade by November 2021, which would bring more versatile transactions, improving its blockchain and allowing better development for its outer layers.
Crypto Briefing - Elon Musk Slams Bitcoin, Ethereum Scalability Issues - https://cryptobriefing.com/elon-musk-slams-bitcoin-ethereum-scalability-issues/ 
Bitcoin Magazine - TAPROOT IS COMING: WHAT IT IS, AND HOW IT WILL BENEFIT BITCOIN - https://bitcoinmagazine.com/technical/taproot-coming-what-it-and-how-it-will-benefit-bitcoin
Ethereum - ETH 2- https://ethereum.org/en/eth2/ 
Thumbnail Source - https://www.theverge.com/2020/7/25/21338456/tesla-elon-musk-twitter-memes-spacex