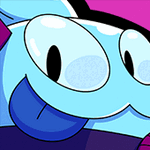 The cryptocurrency notorious for being based on the meme dog Shibu Inu (or 'Doge') Dogecoin (DOGE) is set to launch an NFT universe Million Doge Disco based on its blockchain with 1 million DOGE up for grabs.
According to the website running Million Doge Disco, the NFT platform is as defined as follows: 
The Million Doge Disco is a master plan to get the entire world dancing together. It starts with augmented reality Disco Doge NFTs that will soon be released all over the world!
The website also mentions the purpose of its NFT universe, going as follows: 
Our ultimate dream is to create a Doge-Powered Party Metaverse. A new "Party Layer" that will sit atop reality, allowing anyone, anywhere to instantly step into a parallel dimension alive with sound, light and positive vibes.
Such information brings up senses of the popular game Pokémon Go where the player is required to move around their area to catch pokémons for their collections alongside cosmetics and other items to support the player's journey. However, rather than having to catch pokémons to build a collection, the platform will centre around a single Doge that will act as a virtual pet for the user. The Doge will need to be cared for like a real pet with prizes involved for partying with the Doge.
The Doge pet will come as an NFT, named a 'Dogeagotchi'. There will also be Daily Dogely Downloads of Wisdom and Wonderment to spread the humour and entertainment associated with Doges. A 'Proof of Partying' (PoP) mechanism is promised to be attached to the NFT platform to incentivise all players to dance with their Doge and 'do good every day' through DOGE donations.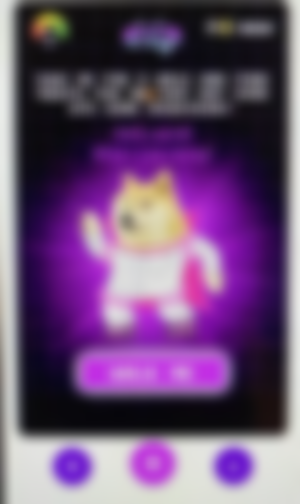 The main website running Million Doge Disco quote Martin Luther King Jr., a significant activist for American civil rights in the mid-19th century, that goes as follows: 
Those who love peace must learn to organize as effectively as those who love war.
The website claims that 'for the first time in history,' they have met beyond the expectations of Martin Luther King's quote, being more effective than those who love the world. From this the website is predicting that such an NFT platform will reshape the world, spreading unity and happiness. 
Million Doge Disco has partnered with BLOCKv, an NFT platform with AR (Augmented Reality), to launch the NFT platform by enabling the NFTs on Million Doge Disco is be stored and distributed with AR. The website mentions that BLOCKv is a 'layer-2' solution on the Ethereum (ETH) blockchain, meaning that the Million Doge Disco NFTs will be able to be conveniently transferred through a variety of NFT platforms, including OpenSea, Decentraland and Cryptovoxels. A Disco Doge has been listed on OpenSea at the price of 1 ETH (about $2200 at the time of writing) with the listing shown below and the link here: https://opensea.io/assets/matic/0x210e74c878d96c4aa1e9cbaf32fe1950dee2ca53/257449533605785927622214324868349995632.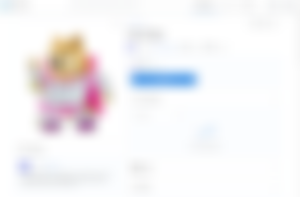 The people behind Million Doge Disco have claimed as a 'small group of friends co-creating a project that we think is awesome,' the project currently entirely funded by themselves with donations sought for by the community. They oddly believe 'The Doge' the be 'the most powerful force for global unity,' claiming to continuously fight for the whole world to party together. Although appearing as a joke, the directors via the website flatly reject such an idea, stating 'we are definitely not joking.' However, this is most likely sarcasm, such an idea impossible to successfully execute.
Parties for Million Doge Disco are set to be done every Saturday, the first one to begin today. The first one will begin at 4 pm PDT (Pacific Time Zone) and end at 7 pm. All the remaining Doge Disco Parties are set to start from 5 pm, finishing at the same time: 7 pm. Joining the party will require buying a free ticket from the event platform eventbrite, possibly donating alongside the ticket if desired. All events are available for tickets, going from today (3 July 2021) down to October 9 2021. The event on eventbrite can be visited here: https://www.eventbrite.ca/e/doge-disco-party-tickets-103023213204.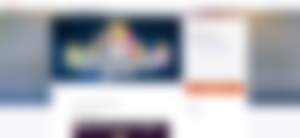 The parties will be hosted virtually with every member able to project themselves to create a grand collage of people all dancing. The video streaming application Zoom appears to be a valid option for projecting Million Doge Disco parties, though it is unknown of which software/medium will be used to make the parties for Million Doge Disco work.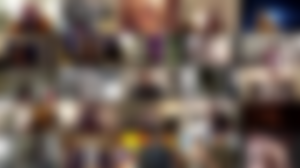 Public spaces can also become exposed to Million Doge Disco by having virtual parties projected into the real world with both audio and video.
In the Million Doge Disco announcement on Medium, a poster was attached detailing the requirements of the parties that is shown below.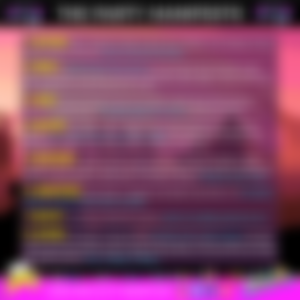 Medium (Gary Lachance - team member for Million Doge Disco) - A BATTLE PLAN FOR WORLD PEACE - https://garylachance.medium.com/can-partying-bring-world-peace-a-1ee46a37aa47
Wikipedia - Martin Luther King Jr. - https://en.wikipedia.org/wiki/Martin_Luther_King_Jr.
Doge Disco - Homepage - https://dogedisco.com/ 
Decrypt - A 'Dogecoin Metaverse' Launches Tomorrow—And It's Giving Away 1 Million DOGE - https://decrypt.co/75122/million-doge-disco-free-dogecoin-giveaway
Thumbnail Source: https://www.eventbrite.ca/e/doge-disco-party-tickets-103023213204