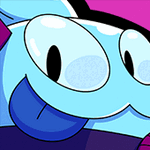 Dogecoin (DOGE) rockets up in price once again to an ATH of $0.487823 as various factors contribute to this volatile trend, including a tweet from Elon Musk and listing on the popular centralised exchange Etoro.
DOGE picked up momentum at around 1 o'clock to steady pick up in price. As it approached 8 today, DOGE spiked to over 48 cents, creating a resistance around here, continuing until now. Currently, there appears to be no indication of an upward or downward trend over the short term, the resistance still evident.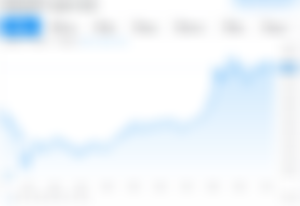 Over the past 5 days, DOGE had a steady incline from about 30 cents to the current price of about 48 cents for an increase of more than 50%. The most action occurs towards the end of the graph for the past 2 days. Here a noticeable drop occurs followed by a pump, stabilising for some time before having another pump.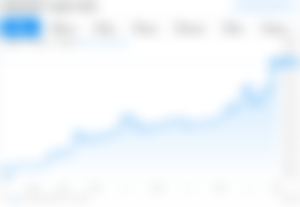 The unpredictable nature of DOGE becomes obvious for the past month's trend, taking strong rises and dips. The price remains stable at the first odd number of days before it picks up pace, remaining neutral for a few more before mooning up in an overall rise to about 40 cents. The price here begins to fluctuate before crashing down, recovering another few days later only to crash further down. From there, DOGE begins to rise at a constant rate up to the current price, significant action occurring in recent days.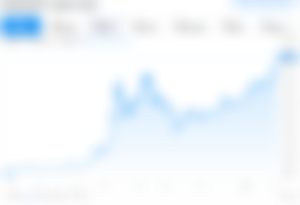 The statistics of DOGE are as follows:
Price - ≈$0.48

24h Price change - ≈$0.097 (+25.15%)

24h low / 24h high -$0.3837 / $0.4932

24h Trading volume - $19,081,139,896.81 (+253.34%)

Market dominance - 2.73%

Market rank - 5th
As mentioned earlier, DOGE's spike is most likely caused by a range of factors that promote use and activity, including a tweet from Elon Musk and Etoro listing.

Earlier today, Elon Musk sent a post on his Twitter account claiming "I love Art Deco." Art Deco refers to a style movement from the 1920s to the 30s where fine craftsmanship was combined with rich materials to form a modern style. Although it appears for DOGE not to be related, it is when considered of the NFT potential/use of DOGE which includes Art Deco. This is evident when the comments are taken into consideration, almost all of them picking up a DOGE reference. Elon Musk is regularly known to promote DOGE now and then, and this is another case of it. This is further proved from the time to climb began, corresponding to the tweet Elon Musk sent. This thus is the most significant contribution to DOGE's bullish trend.
Another factor that places DOGE's rise is a higher usage rate among the community, though this can be thought of as more of a long term factor. Recently Etoro listed DOGE on their crypto exchange, enabling more people to trade and interact with DOGE that drives the price up. Additionally, more companies and uses are popping up for increased DOGE activity, such as the acceptance of DOGE for Latvian airline airBaltic and acceptable of DOGE for tickets and merchandise with the NBA team Dallas Mavericks.
Mark Cuban, the owner of Dallas Mavericks, noted the potential DOGE has to become a valid currency, stating: 
"Meme coins like Doge only work if they gain utility and users use them for that utility. As long as you can spend Doge because we know its annual inflation rate is set at 5B coins, it can gain SOME value as the utility grows. It becomes like any other currency." he said in one of his many tweets."
As well as: 
"As long as more companies take doge for products/services, then Doge can be a usable currency because it MAY hold its purchasing value better than a $ in your bank. If interest rates skyrocket or the amount spent falls or stagnates, so will Doge. Yes, a joke is now legit."
Source article (coinnounce - Dogecoin beats Tether's market cap as it enters the top 5 cryptocurrencies) - https://coinnounce.com/dogecoin-beats-tethers-market-cap-as-it-enters-the-top-5-cryptocurrencies/
DOGE discussion (Forkast - Dogecoin price flies to moon on eToro listing and Elon Musk for rocket fuel) - https://forkast.news/dogecoin-price-new-ath/?utm_source=rss&utm_medium=rss&utm_campaign=dogecoin-price-new-ath
Conditions for DOGE to become a valid currency (AMB Crypto - Here are the conditions for Dogecoin to become a viable currency) - https://ambcrypto.com/here-are-the-conditions-for-dogecoin-to-become-a-viable-currency/