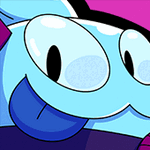 Ethereum (ETH) based DeFi Compound Finance has announced Compound Treasury for institutions and businesses as its native token Compound (COMP) surges by more than 20% over the past 24 hours.
Looking at the trend of COMP over the past year, it comes out unique to many other cryptocurrencies. Rather than beginning the graph with a smooth flat road, COMP starts relatively high and experiences a steady decline from July 2020 to August 2020. From August COMP recovers to spike at September 2020, only then to tumble downwards. COMP over the following months curves back upwards, gaining momentum not at the beginning of January like Bitcoin (BTC) or ETH but towards the end of January, more than doubling as it breaks the $500 mark - from about $220 to $530. The next couple of months has COMP stays roughly at the same zone, troughing towards the end of March that recovers over April. As April comes to an end, COMP makes a bullish run, going up to its ATH (All-Time Highest) of about $850, only then the crash right down below the $400 in one week, which is easily the greatest movement in this trend. The crash spikes twice as it approaches $300, tumbling thereon towards $200 where it spikes quickly back upwards at the end of the graph.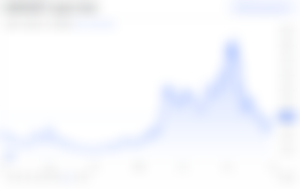 COMP over the past month has had a solid linear decline from the start. Beginning with a small dip, COMP comes over $400 for a few days over June, this the highest point of the graph. From there COMP declines at a smooth rate, little recovery evident that indicates any upward trends for COMP. Any upward trends are quickly beaten down to create a net loss, continuing over the past month. It is only from the 28th of June that COMP starts a bullish run, appearing to still be in motion at the time of writing.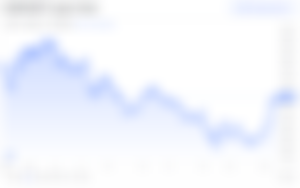 Going into the day trend of COMP, there appears no trend to make out, a series of strong up and down fluctuations over the past hours. This, however, is because only the current day in UTC (Coordinated Universal Time) is taken, not the past 24 hours where most of the action occurred on the day before. Currently, COMP is towards the highest point of the day range, possible for COMP to go beyond the range now set for it and continue rushing in its bullish run.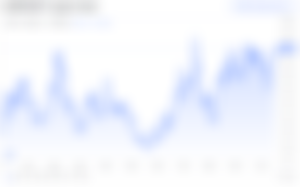 The statistics of COMP at the time of writing are as follows:
Price - $323.04

24h Price change - $61.14 (+23.34%)

24h low / 24h high - $259.24 / $325.73

24h Trading volume - $405,033,926.92 (+212.87%)

Market dominance - 0.12%

Market rank - 53rd
The announcement of Compound Treasury came early this morning on various media sources, including Twitter and Media where the following details and information will be based on. 
The Twitter post simply states the purpose and design of Compound Treasury, going as follows:
We're proud to announce Compound Treasury, designed for businesses and financial institutions to access the benefits of the Compound protocol. The idea is simple: a fixed 4% APR on US dollars, with daily liquidity and none of the complexity of crypto.
From such information, Compound Treasury perhaps is the first of its kind in having a crypto-based interest service that is run on fiat, in this case, US dollar. There are DeFis out there that allow users to conveniently begin using their services by buying their token via credit card, but the money is converted into the native token, which likely would not be able to simply be converted back. One example is the BSC (Binance Smart Chain) based DeFi swamp.finance, Visa and MasterCard as valid credit card options to purchase their native token Swampy (SWAMP). swamp.finance does not currently have an exchange, and so comes the difficulty of converting the crypto into fiat, no service readily available. This is not the case with Compound Treasury.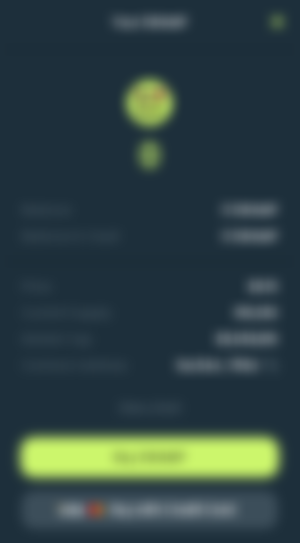 Since Compound Treasury is designed for businesses and financial institutions, it would be processing an enormous volume of money, and so would need to be secure in handling the cash it is given. The interest rate given for Compound Treasury is astounding being available in fiat, and that is only in APR (Annual Percentage Rate). This means that the investment can be compounded as many times as wished, the amount built on and on at every withdrawal, though transaction fees need to be kept in mind, especially with Compound Finance being based on the ETH blockchain that has a high fee rate.
Assuming compound daily and excluding transaction fees, the amount received, or APY (Annual Percentage Yield), would be approximately 4.08%, which is a little more than the original amount. According to Investopedia (https://www.investopedia.com/personal-finance/banks-pay-highest-interest-rates-savings-accounts/), the best bank for savings account in June 2021 is SmartyPig by Sallie Mar at 0.70% APY, which is nowhere near Compound Treasury at a little over 4% APY. Compound Treasury also has a fixed rate, and so would bring a reliable income that may not apply to real-world banks.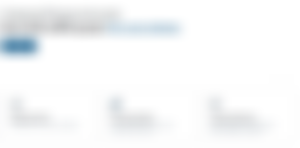 Compound Treasury has already begun with the service available to people in California. The tweet is shown below and can be visited here: https://twitter.com/compoundfinance/status/1409590399794962435.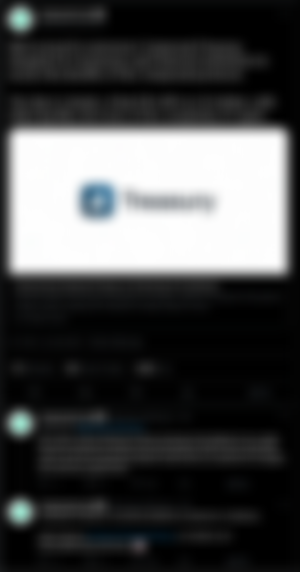 The method that Compound Treasury uses to create the interest is mentioned on its webpage, going as follows:
Treasury Accounts converts your U.S. Dollars to USDC, a digital dollar stablecoin, and supplies them to the Compound Protocol to generate secure, high-yield interest. This enables institutions to access crypto interest rates while abstracting away operational complexities including cybersecurity, compliance, private key management, fiat-to-crypto conversion, and interest rate volatility.
For more information and to begin using Compound Treasury if desired, visit the Compound Treasury webpage here: https://compound.finance/treasury. 
Medium (Calvin Liu - Strategy Lead at Compound) - Announcing Compound Treasury, for Businesses & Institutions - https://medium.com/compound-finance/announcing-compound-treasury-for-businesses-institutions-83d4484fb82e
DYOR Crypto Wiki - Compound (COMP) - https://dyor-crypto.fandom.com/wiki/Compound_(COMP)
Binance Academy - What Is Compound Finance in DeFi? - https://academy.binance.com/en/articles/what-is-compound-finance-in-defi