Native token for Ethereum (ETH) based NFT game Axie Infinity Axie Infinity (AXS) has broken through the roof in price with a new strong momentum added to its bullish run to bring concerns of a price bubble.
Before providing some brief analysis on AXS's trend, note that the trend does not have a full year since data is from Binance AXS/USDT (Tether) that had its listing later to make an incomplete year. The listing was made on the 4th of November 2020 which leaves a satisfactory amount of analysis even though it may not be a full year.
With AXS at the year trend, the bullish run AXS has experienced over the past week and so becomes instantly noticeable. It appears ridiculous in the trend. AXS previous to the bullish run had a relatively stable stance around the $4 mark for about a month (mid-May to mid-June) and with the AXS price taken currently at $17.86 illustrates how extraordinary such a trend AXS has. Assuming to have invested AXS at $4, more than 3 times would have been made within a month, which is an extremely great amount of profit for such a secure investment in the sense that it is a well-set cryptocurrency. The unnatural trend brings concerns of a price bubble and can be related to cryptocurrencies such as Shiba Inu (SHIBA) and Dogecoin (DOGE) that have had similar trends. The hockey stick AXS has achieved appears unfinished with its bullish run, and what would happen next would be a curious question. One speculation can be that AXS will peak soon and slam downwards. Through its slam, AXS may experience some resistance zones, but eventually, it will come back to around the $4 mark to make the 'head-and-shoulder' trend.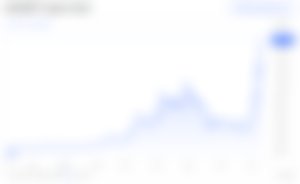 Zooming into the month trend of AXS the bullish run appears less intimidating, though does not lose its incredible bullishness. For the majority of the graph AXS stays low at the $4 mark as mentioned earlier, but at the start of July that low changes. Within the first days AXS slowly rises and by the 5th, spikes to over $8. From there AXS declines for a bit before pushing up even further on the 6th over $10. By the 8th AXS has experienced another peak taller than its preceding ones to go over $16, which has never been achieved before in AXS's trend, tumbling downwards thereon. It troughed around $11.80 on the 9th but quickly recovered thereon with the strong bullish day it has today, going over the $18 mark.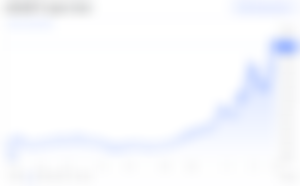 The day trend of AXS illustrates the volatility concerned with its price, fluctuating greatly up and down over the past hours. A few hours ago [around 9 am UTC (Coordinated Universal Time)] AXS went above $19.50 but tumbled down in its following hours to its current position of about $18. AXS appears unpredictable and as such, indicates itself as a high-risk investment, though it is not guaranteed.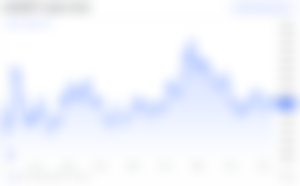 The statistics of AXS at the time of writing are as follows: 
Price change - $17.86

24h Price change - $5.75 (+47.49%)

24h low / 24h high - $12.28 / $19.52

24h Trading volume - $2,223,963,777.93 (+247.19%)

Market dominance - 0.08%

Market rank - 70th 

7-day change - 199.7%
The incredible trend AXS has experienced appears unjustifiable with no strong evidence to pinpoint its cause. The best evidence of the catalyst for AXS's great bullish run is a significant upcoming update tweeted on the official Axie Infinity Twitter account last week where the momentum began. The tweet is shown below and can be visited here: https://twitter.com/AxieInfinity/status/1409731048632508417.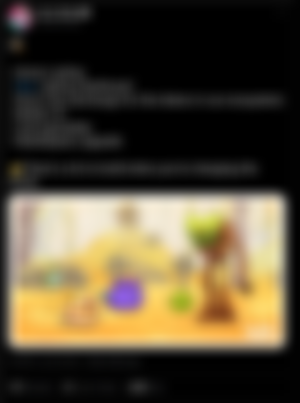 The unnatural trend with limited evidence for AXS brings the concern of a high hype surrounding the token that may soon cause it to have a devastating crash. It is important to note that Axie Infinity is not wholly based on its native token AXS, also having Smooth Love Potion (SLP) as an in-game currency to function the game. There would also be the need for ETH the process transactions on Axie Infinity is based on the ETH blockchain. The shared importance of different cryptocurrencies for Axie Infinity indicate that AXS's trend is not based on an event relating to Axie Infinity, but hype from the community. 
The hype is further proved when considering the spike in activity for Axie Infinity, and so AXS. As recorded earlier, the 24h trading volume trend was more than $2 billion, or about a 250% increase, which indicates that there has been a great amount of trading occurring concerning AXS. Looking at the DappRadar statistics of Axie Infinity also show that there has been a great migration of users within the NFT-game. According to the DappRadar chart, over the past days, thousands of users have moved into Axie Infinity with transactions almost doubling - from about 17k to 30k. The statistics are shown below and can be visited here: https://dappradar.com/ethereum/games/axie-infinity. 

The AXS bubble may pop lightly as the great migration of Axie Infinity users settles themselves within the game, thus sustaining the same activity experienced now. For now, the AXS bubble appears to be getting bigger, and it would be a question of whether it will turn to iron, solidifying its position, or pop and breaking havoc in its trend.
Axie Infinity - Launchpage - https://axieinfinity.com/
Axie Infinity - Whitepaper - https://whitepaper.axieinfinity.com/ 
Medium (Axie Infinity) - June Development Update - https://axie.substack.com/p/june-development-update-05f
Thumbnail Source - https://decrypt.co/48918/crypto-game-axie-infinity-raises-860k-token-sale