This volcano has already once caused the death of several Roman cities. According to modern experts, the energy released by Vesuvius was several hundred times more powerful than the bomb dropped on Hiroshima.
Even today, scientists are concerned about the question - what will happen if the active Vesuvius volcano becomes active again? Would the tragic events of '79 be repeated? Recently, volcanologists published an article pointing out that tension has been building up under the surface and has not found an outlet for many years. What if next year it all erupts? And in general, why do volcanoes need to erupt?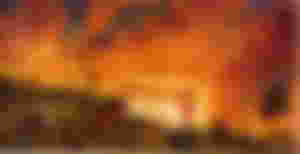 Three million people live near the volcano. If you translate the events of the past ancient years to the modern millennium, the mixture of volcanic gases, ash and rock boulders will move at an incredible speed. The temperature of the mixture will reach 800 degrees.
How dangerous
A recent study by scientists from Italy allows us to project such events with all their consequences and to imagine how powerful and destructive the Vesuvius eruption was.
As recently as 20 years ago, an article was published that speculated on the positions of the people who died in the demise of Pompeii. Temperatures were extremely high, so much so that citizens did not have time to realize what was happening to them. Parts of bodies were found among the remains that were literally made of glass. It turns out that there is such a process of vitrification. This is the process of burning a substance at an extremely high temperature, and then - a sharp cooling. This is how a substance can be transformed into glass!
It is not hard to see what would happen to millions of people if Vesuvius showed its fury again. The likelihood that this event will lead to a planetary cataclysm is small. But Naples and its surroundings will be wiped off the face of the earth.
Should we wait for the eruption?
Scientists who are constantly monitoring Vesuvius, warn that the volcano is not asleep forever, but only fell into a light slumber. It is active and if it wakes up, there will be trouble. Volcanologists also report that it is impossible to predict neither the place where the lava flows will occur nor its direction.
In the summer of 2003, authorities have allocated more than 700 million euros to relocate 150 thousand residents from areas near Vesuvius. But millions of people are still in the danger zone.