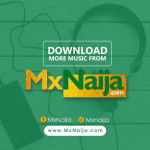 The debate about security, transaction scale, transaction processing and blocks has continued beyond measures which led to the invention of Bitcoin Cash by users.
This Articles was born from findings, reviews and also my own testimony using bitcoin and bitcoin Cash.
Below are 5 Reasons why bitcoin Cash is better than Bitcoin
The bitcoin team made a dangerous decision to Limit bitcoin trading capacity which lead to Increase in high fee situation, transaction capacity is limited, you might not get your transaction included in the next Bitcoin block unless you pay a higher fee than everyone else waiting.
This makes the Bitcoin network unreliable and in some cases, unfavourable, even if you pay a reasonably fee, it is possible for your transaction to get stuck for hours or days.
Bitcoin cash has plenty of space in the block and no high fee situation, in this case it is reliable and stress free.
A transaction is said to be confirmed when the miner puts it inside the block. transaction not included in the block are said to be unconfirmed and to be included soon.
A transaction confirmed is known as "0-conf", However, with a congested on Bitcoin network and uncertainty over when (if ever) your transaction will be confirmed, the security and reliability of 0-conf is destroyed.
To make matters worse feature Bitcoin introduced "replace-by-fee (RBF)" It Resolves to fix problems of increase in fees by allowing users to replace their transaction using a much higher fee. 
But on the other hand Bitcoin Cash doesn't use RBF and have an uncongested network.
High fees charged for transactions have actually lead to loss of Trading merchant using bitcoin. Dell, Microsoft, and Steam are just three prominent merchants that once accepted Bitcoin but stopped because small retail payments simply don't make economic sense ( Increase in transaction fees ).
Bitcoin Cash has a lower trading fee Structure which is allowing it to gain grounds and attracts more Merchants.
It have an active development team and they are quick to implement solutions that makes blockchain more scalable. Which gives it great future potential for adoption and use of Bitcoin Cash.
A Peer to Peer Electronic Cash System Means sending money electronically to anyone and anywhere in the world at a cheaper fee, it was an electronic Cash that was cheap, fast, reliable and secure,it was all about being able to make send and receive payments.
Bitcoin Cash continues the P2P electronic Cash system that is fast and reliable and secured.
The Bitcoin Cash network can process more transactions per second than the Bitcoin network still part of why I prefer it to bitcoin.
Drop your comments if you agree or not.