I was wondering which topic should I write an article on. I was even pondering for some time. Luckily, I found one and posted about it in noise.cash. But someone suggested to me a topic, on which I can even write a lengthy book. I literally cursed myself in my mind that why I couldn't think of it before. Thanks and a special shout out to @Demonlord who suggested writing an article about my life of being an IT guy.
This is the easiest topic for me because I live it every day from 9-5 PM. It is my reality so I won't be bored writing about it. So let's begin
I have worked in an IT department for the last 8 years. I initiated my career from an initial stage which is dusting and cleaning it along with doing other IT stuff 😂. And then gradually promoted to IT officer which leads me to become an Assistant Manager IT. I have no intentions of becoming an IT manager though coz I eagerly want to take a permanent leave from doing jobs for others and start something of my own because I am fed up with taking orders and instructions from others.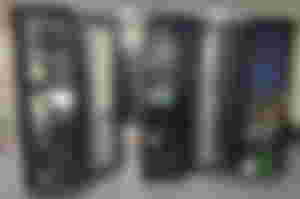 The good thing about working as an IT guy is, that you never get bored like other traditional jobs. The reason is you get to face new challenges on a daily basis. You need to resolve new issues that arise most of the time. Sometimes, I get to see some new errors which I have not seen in these 8 years.
And this is bad at the same time too because sometimes you need to resolve an error on an urgent basis. Now imagine if you have seen an error for the first time and you have never faced an issue, you will take some time to research about it and find out the reason why such an issue occurred. When you find out the reason then you can lead to solving it. Some non-technical seniors don't understand it and they consider it our incompetency which becomes a problem for us.
So what do I do for most of the day in my office? I have a team of one officer and two assistants. They usually report to me over the complaints they receive daily regarding client computers, internet issues, and printer issues. IT department is responsible for deploying an individual desktop or laptop (As per requirement) to the required employees. Ensuring a smooth internet connection is also our duty and so far my team is really doing an excellent job in resolving all the complaints and deploying new desktop systems. These are the daily routine tasks my department does.
I am reporting to Manager IT (The nicest and coolest boss I have ever had, I am also planning to write the next article about him). He helps and cooperates in every regard that I consider him as a big brother.
The biggest test for an IT guy is interaction with different kinds of people in the workplace. Everyone has a different kind of personality. Some are so nice that every IT person runs towards him when they complain regarding any issue. While some are pure evil and no one wants to even see their faces. Whenever they complain, every IT guy starts to trick someone else to face those evil employees. The reason is quite simple, they disrespect and everyone works hard for respect. So why would someone want to be disrespected? Luckily, I don't do complaints because I am a senior now. And when I did, I never let anyone disrespect me coz I always gave shut-up calls to those who even dared to do that. The reason why I am considered rude at the office 😂.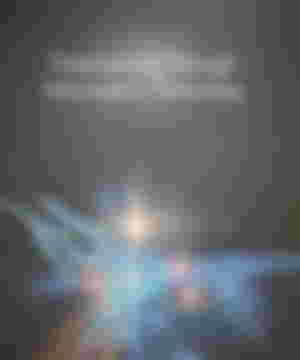 There are so many other responsibilities, like looking after the servers we deployed and maintaining them. This is the responsibility that no one other than the IT department is aware of. They think we do nothing but they have no idea, taking care of those servers is not an easy task. I will not write more about it coz it will make the article prolong, I guess I will write about it some other time.
In the end,
I have used the word "IT Guy" but honestly, I hate this word. We never use the "guy" word for other field experts. I have never seen someone calling a Civil Engineer, a civil guy. They are called by their proper designations. I have never seen someone calling an Admin officer, an admin guy. I am sure it would be normal in the English language but when they call it in our language "IT wala larhka", it's disrespectful because they never call other department staff by that.
Time to end the article because I can even prolong it but don't want to bore you guys.
Thanks for reading.