As ETH positions for a drop to $1,825 this could cause panic selling.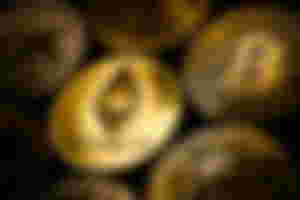 The price is now below the new 2022 Volume Point of Control and a bearish continuation pattern. A massive sell-off appears to be on the horizon.
On the daily Ichimoku chart of Ethereum, there are two extremely bearish conditions. The first is confirmation of a Perfect Bearish Ichimoku Breakout. The Friday close validated this Ichimoku entry, and nothing has changed to invalidate it. The breakout below a bearish pennant is the second bearish condition.
The price of Ethereum is currently just a hair below the bottom trendline of a bearish pennant. Pennant patterns are triangles, and in the case of ETH, they are symmetrical triangles. To confirm a bearish breakout below the pennant, ETH must close at or below $2,500 – the price at which Ethereum was previously stopped from further downside movement last week.
While current technicals indicate that the Ethereum price is clearly bearish, some bullish signals have emerged. The first is the ongoing support at the 61.8 percent Fibonacci retracement in the $2,500 price range. Perhaps most importantly, the 2022 Volume Point Of Control has been raised to $2,600, providing additional support for ETH. Points of Control that move lower, on the other hand, frequently indicate broader weakness and can easily turn into strong future indicators.