What is Your Video Platform?
Video content creation is now widespread among crypto influencers and bloggers.
@RogerVer and @MarcDeMesel publish their videos on Odysee and YouTube.
I prefer to post first on Odysee and then on YouTube and elsewhere.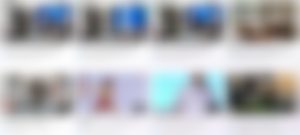 Screenshot Source
If you haven't joined Odysee-dot-Com, an LBRY blockchain-powered content publishing platform, consider joining it.
You can monetize your content from day one of your account verification.

You earn a token LBRY credit or LBC cryptocurrency for consuming others' content every week.
Why wait? Join Odysee by clicking the INVITE link.
The latest short video on my Odysee channel:
Video Source
---
Cheers!
Unity (Debesh Choudhury)
Screenshot Source
Text Copyright © 2023 Debesh Choudhury — All Rights Reserved
Join me at
YouTube, Twitch,  CashRain,  Odysee,  LinkedIn,  Twitter, Publish0x, ReadCash, NoiseApp, and Facebook.
Earn passive income by sharing unused Internet bandwidth on Honeygain and Peer2Profit.
Lead Image:  A screenshot from my Odysee channel.
All other images are either drawn/created/screenshots by myself or credited to the respective artists/sources.
Disclaimer: All texts are mine and original. Any similarity and resemblance to any other content are purely accidental. The article is not advice for life, career, business, or investment. Do your research before adopting any options.
Unite and Empower Humanity.
#content #video #creators #publishing #personalbranding
July 31, 2023