What an Expert Piano Player!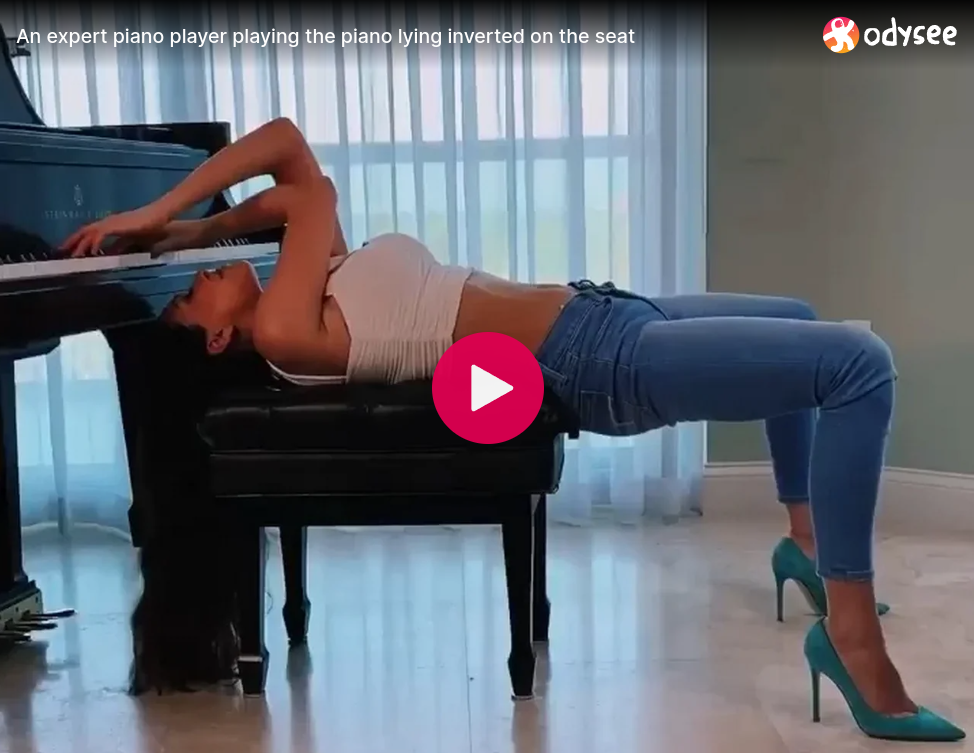 I saw the video on LinkedIn shared without any reference to the source.
So, I don't know the name of the piano player.
But I couldn't stop sharing it on Odysee and here.
If anybody happens to know about the piano player, please write that in a comment.
---
An expert piano player playing the piano lying inverted on the seat.
Can you imagine playing a piano or keyboard lying inverted on a chair?
How much expertise is essential to play piano lying inverted?
It must have been many days/months of hard practice sessions to master the skill.
Video Source
---
Cheers!
Unity (Debesh Choudhury)

Screenshot Source
Text Copyright © 2023 Debesh Choudhury — All Rights Reserved
Join me at
YouTube, Twitch,  CashRain,  Odysee,  LinkedIn,  Twitter, Publish0x, ReadCash, NoiseApp, and Facebook.
Earn passive income by sharing unused Internet bandwidth on Honeygain and Peer2Profit.
Lead Image:  A screenshot from my Odysee video.
All other images are either drawn/created/screenshots by myself or credited to the respective artists/sources.
Disclaimer: All texts are mine and original. Any similarity and resemblance to any other content are purely accidental. The article is not advice for life, career, business, or investment. Do your research before adopting any options.
Unite and Empower Humanity.
#piano #music #expert #playing #inverted
Aug 18, 2023