Train Accidents in Places Like India
When I clicked the top trending hashtag #TrainAccident on Twitter, I saw many recent train accident reports!
Two goods trains clashed near a railway station. One goods train was stationary, and another one hit it. The driver of a train died, and four were severely injured.
A few persons are suspected to be trapped in between the train bogies.
Video Source

Screenshot Source
---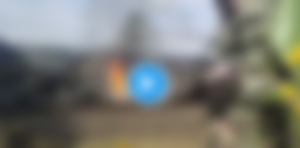 Screenshot Source
The reason for the accident will be investigated by the Indian railways.
There are many speculations about such accidents.
Ministers often promise new trains to gain citizens' support in the elections. It is a populist mandate to give many new trains to the citizens.
Recently, the Indian railways introduced a new train called the "Vande Bharat" Express between several railway stations nationwide.
It is alleged that the government introduced these trains without proper time management of the schedules of the existing trains.
Train timings are very critical, and the railway department hasn't done its job while managing the tight schedules of trains.
There are hardly any dedicated tracks for the goods trains!
---
The Indian government often doesn't show responsibility for managing the railway's department.
Any work in the railway sector can make a mass appeal because the railway tracks cover every corner of the country.
The minister in charge of railways often utilizes it as a promotional weapon.

Of course, there remains a lapse from the railway staff members.

Nowhere in India do trains run on time!
As a result of such irresponsible actions, fatal train accidents often take place!
---
Cheers!
Unity (Debesh Choudhury)
Text Copyright © 2023 Debesh Choudhury — All Rights Reserved
Join me at
YouTube, Twitch,  CashRain,  Odysee,  LinkedIn,  Twitter, Publish0x, ReadCash, NoiseApp, and Facebook.
Earn passive income by sharing unused Internet bandwidth on Honeygain and Peer2Profit.
Lead Image:   A screenshot from the news.
All other images are either drawn/created/screenshots by myself or credited to the respective artists/sources.
Disclaimer: All texts are mine and original. Any similarity and resemblance to any other content are purely accidental. The article is not advice for life, career, business, or investment. Do your research before adopting any options.
Unite and Empower Humanity.
#accident #railway #train #safety #life
April 19, 2023