Questions on Zapit BCH-to-UPI Feature
3 months ago
(Last updated:

2 months ago

)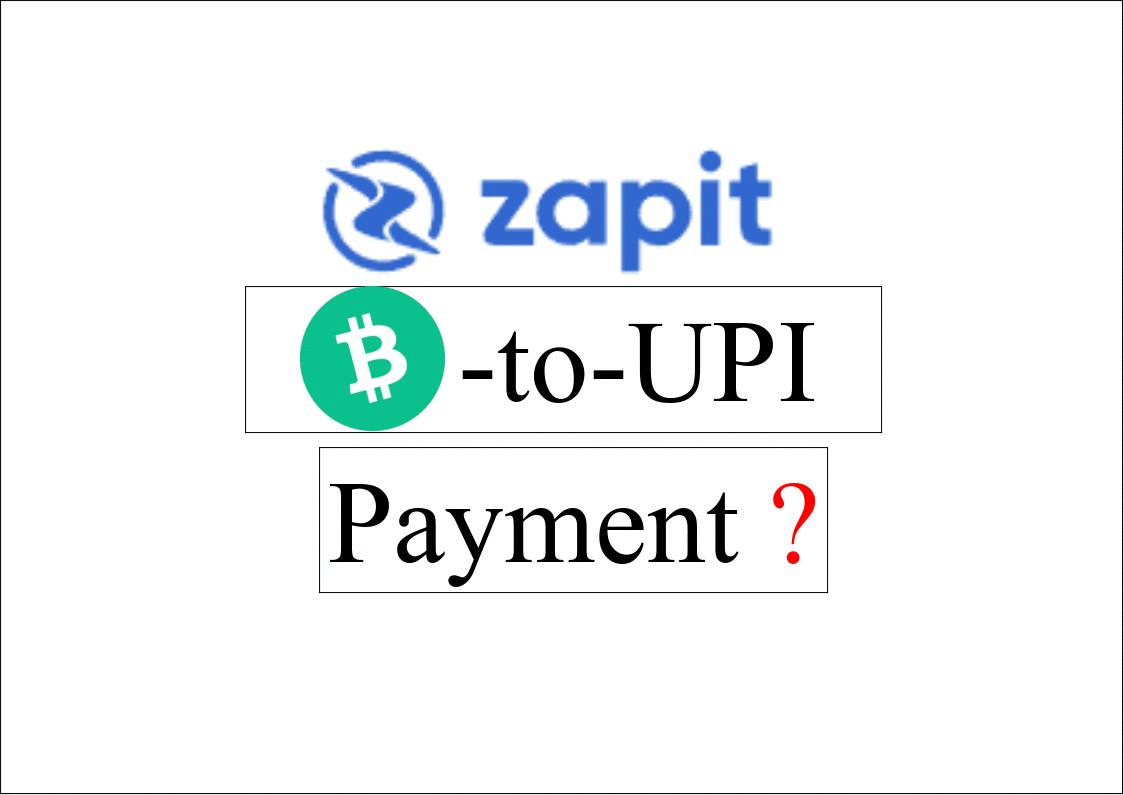 Long ago, I saw a video of Romit Goswami, CEO of Zapit-dot-io, presenting the BCH-to-UPI (Unified Payments Interface) payment feature of Zapit's cryptocurrency wallet at the BitcoinCash conference in St. Kitts. That has partial information.
I have some questions about their BCH-to-UPI payment feature that are unanswered on the Zapit website or any blog.
---
When we see the feature of Zapit that can do an on-the-fly conversion of BCH to INR and make payments via UPI, it appeals so much!
However, there is little information about the following:
Does the buyer require a UPI account using an Indian SIM card number?

Does the BCH to INR conversion put the converted INR into the person's Indian bank account before the final payment to the merchant's UPI account?

Does the Indian income tax regulation record the BCH-to-UPI payments, i.e., are there any direct tax deductions at source for such payments?

Is BCH-to-UPI payment partially centralized?
All such information regarding BCH-to-UPI payment is essential for people adopting this payment app.
---
It is not clear whether the BCH-to-UPI payment feature of the Zapit wallet system is (1) connected with the users' SIM card number, (2) bank account, (3) regulated by the Indian Income Tax Department, and (4) partially centralized.
All this information could have been there in the FAQ section of the Zapit website.
---
I sent a LinkedIn message to Romit Goswami, CEO of Zapit-dot-io, on LinkedIn but didn't receive any response!
I will be happy if any user of Zapit's BCH-to-UPI payment can share their experience.
---
Cheers!
Unity (Debesh Choudhury)

Screenshot Source
Text Copyright © 2023 Debesh Choudhury — All Rights Reserved
Join me at
YouTube, Twitch,  CashRain,  Odysee,  LinkedIn,  Twitter, Publish0x, ReadCash, NoiseApp, and Facebook.
Earn passive income by sharing unused Internet bandwidth on Honeygain and Peer2Profit.
Lead Image:  I created a GIF using a BCH logo, Zapit logo, and my texts.
All other images are either drawn/created/screenshots by myself or credited to the respective artists/sources.
Disclaimer: All texts are mine and original. Any similarity and resemblance to any other content are purely accidental. The article is not advice for life, career, business, or investment. Do your research before adopting any options.
Unite and Empower Humanity.
#Cryptocurrency #BitcoinCash #BCH #Zapit #UPI
Sep 04, 2023
3 months ago
(Last updated:

2 months ago

)