Life is a Part of Our Personal Brand
Some people disclose a little bit about their personal life on social media.

I even see people sharing success and failure stories about their personal life on LinkedIn, which is supposed to be a professional platform.
What role do these personal stories play in propagating their personal brands?
---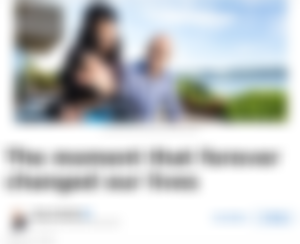 Screenshot Source
Satya Nadella reminisced about their young life many years ago when his wife Anu was 26 and he was 29. They were happily preparing for their first baby to see the first light.
They discovered their son had a severe health issue called cerebral palsy. The cause was due to damage caused by in-utero asphyxiation during her pregnancy. The doctor warned, but they decided to have the baby. There was no choice.
Satya wrote in his book "Hit Refresh" how their specially abled son Zain contributed to the non-traditional growth of their personal and professional lives.
His personal life is entwined with his professional life.

Satya Nadella's personal life struggles inspired him to push start Microsoft's unique program for specially-abled people.
Under Satya's leadership, Microsoft took steps to hire people with disabilities through various initiatives, such as the Autism Hiring Program and the Supported Employment Program.
---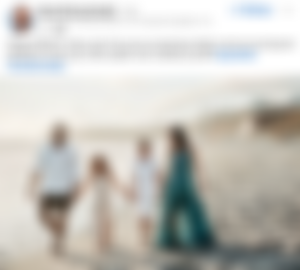 Screenshot Source
I attended a LinkedIn Live session with David Brownlee yesterday on a mini-workshop on customer service.

I reviewed David's LinkedIn profile and found this Mother's Day post.
This has nothing to do with David's professional life and work.
But it spreads a positive message about David.
I am incited to see what David does. I scrolled his short posts, long-form articles, and his list of books published.
---
Life is a continuous journey with its ups and downs.
Personal and professional life contribute to each other.
Our professional brand image gets a boost from instances of our personal life.
Stories from our life is a part of our personal brand image.
---
A short video on personal branding.
Video Source
---
Cheers!
Unity (Debesh Choudhury)

Screenshot Source
Text Copyright © 2023 Debesh Choudhury — All Rights Reserved
Join me at
YouTube, Twitch,  CashRain,  Odysee,  LinkedIn,  Twitter, Publish0x, ReadCash, NoiseApp, and Facebook.
Earn passive income by sharing unused Internet bandwidth on Honeygain and Peer2Profit.
Lead Image:   A screenshot from LinkedIn.
All other images are either drawn/created/screenshots by myself or credited to the respective artists/sources.
Disclaimer: All texts are mine and original. Any similarity and resemblance to any other content are purely accidental. The article is not advice for life, career, business, or investment. Do your research before adopting any options.
Unite and Empower Humanity.
#life #profession #career #digitalidentity #personalbranding
May 25, 2023